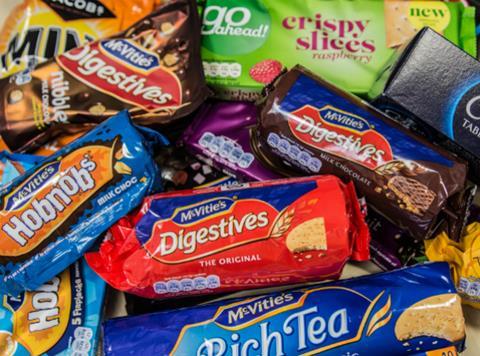 Profits have soared at McVitie's owner Pladis Foods after it lifted revenues above £2bn.
The Turkish group also benefitted from an initial surge in demand across the world as shoppers stocked up cupboards as the coronavirus pandemic hit, according to newly filed accounts. But it warned the future was uncertain as recession loomed in many countries.
Revenues at Pladis increased 7.6% to £2.1bn in the year ended 31 December 2019, driven by growth of 31% at Turkish business Ulker.
In the UK, where Pladis operates as United Biscuits and includes the Jacob's, Carr's, Jaffa Cakes and Penguin brands in its porfolio, sales nudged up 0.7% to hold a 23.2% share of the biscuit market.
Adjusted group EBITDA jumped by 46% to £294.6m thanks to the sales growth, significant margin expansion, tighter cost controls and savings initiatives, the Companies House accounts showed.
Pladis reduced investment in its factories by £23m to £41.5m in 2019 as part of its strategy to reduce spending and maximise efficiencies.
The group swung from an operating loss of £56.8m in 2018, resulting from a one-off goodwill write down of £125m, to a profit of £153.8m.
Since the end of the financial year, the group has faced pressures in the wake of the Covid-19 crisis.
"There has been significant economic and social disruption on a global basis arising from the pandemic and there is uncertainty as to how long this could continue," Pladis said.
The group's business experienced an initial uplift in demand from customers in several areas of the world.
As part of its management of the crisis, Pladis purchased extra ingredients and packaging, used overtime and agency staff to plug holes from absences and put additional hygiene and social distancing practices in place.
"In the longer term, the outlook is uncertain," Pladis added. "A potential impact from the pandemic is economic recession in some parts of the global economy. While this could have negative implications for overall economic growth and consumer spend, previous experiences indicate consumer goods companies with strong brands, efficient and agile supply chain, and engaged human capital, can minimise the negative impact, and emerge stronger."