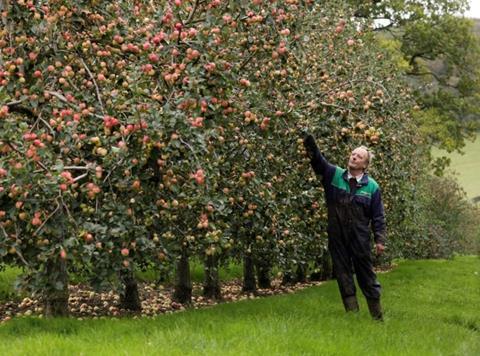 Sales jumped 12.4% at Frosty Jacks and Kingstone Press maker Aston Manor in 2017, ahead of its acquisition by Florette owner Agrial last month.
The cider producer also improved profits, as it was boosted by private label wins during the year ended December 2017.
During the period, Aston Manor saw sales jump to £127m, after securing two "significant private label contracts", according to newly released Companies House accounts.
The group, which also owns Friels cider, also improved profits despite increasing manufacturing, driving operating profits up 53% to £7.5m
The company, founded by Doug Ellis in the 1980s, is investing significantly this year into its manufacturing facilities, on the back of R&D investment in 2017.
Aston Manor was sold in September for an undisclosed sum, although estimates valued the business at £100m, in the deal first broken by The Grocer.
"Our 2017 performance reflects our ambition to be recognised as the most capable, progressive and professional cider maker, delivering sustainable success for our customers, suppliers and our business," commented chief executive Gordon Johncox.
"We are in an advantageous position to make commercial investments in our diverse brand portfolio. Following a £400K R&D investment, which has helped drive innovation, our multi-channel strategy is enabling the business to participate in growing markets.
"Looking forward, we remain strongly placed to deliver on our ambitions. This is supported by commissioning a new apple press for our Stourport-on-Seven facility, as the young orchards we planted are now beginning to mature and yield more fruit."
Elsewhere in cider, Brothers Drinks reduced losses after sales rocketed on the back of consumer demand for flavoured cider.
Sales shot up 57% to £25.2m for the year ended £25.2m, while it also improved losses from £2.6m to £2m in 2017.