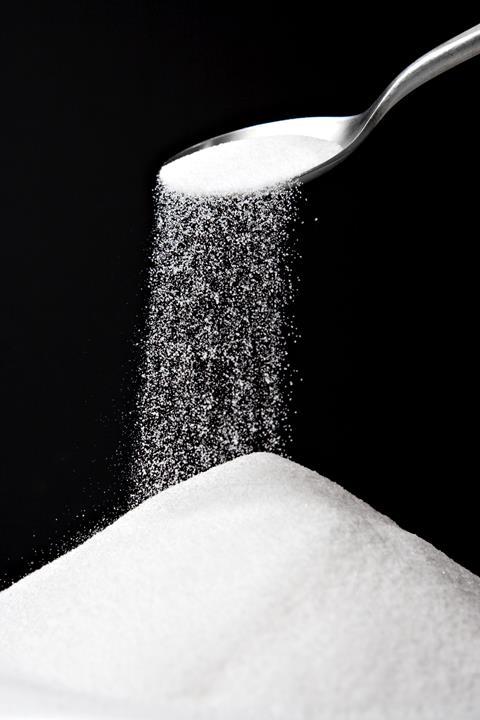 Real Good Food (RGD) has reported widening losses in a year dominated by the market issues in sugar.
Its pre-tax losses for the 12 months to 31 March more than doubled from £1.5m a year ago to £3.5m as revenues fell 14.5% to £233m.
The drop in sales was mostly driven by a £34m collapse in the top line at Napier Brown to £128.3m. RGD's sugar business was left reeling following a pricing dispute with British Sugar dispute earlier in the year and the sharp fall in sugar prices as the industry prepares for the end of EU quotas in 2017.
However, the group said Napier Brown – which was finally sold to French sugar maker Tereos for £34m in May – still managed to return to profitability in the year.
Revenues from continuing operations also fell back 5.1% to £104.6m, but EBITDA and operating profits for the remaining businesses were up from £4.9m to £5.3m and £2.7m and £3.2 respectively.
RGD added the "transformational" disposal of Napier had repositioned the business away from the volatile sugar market and created a "strong" financial platform for future growth.
"The new group is a smaller entity, but has a much stronger financial base to grow from and has a clear strategy for development," executive chairman Pieter Totté said.
The group is now focused on the three core market sectors of cake decoration, food ingredients and premium bakery.
Totté added that trading in the early months of the new financial year within the continuing operations had begun well, with money from the sugar division sale to be invested in jam, sauce and pie-filling capability at R&W Scott; infrastructure at Haydens; and increased capacity at the Renshaw site in Liverpool.
"We will also look at potential bolt-on acquisitions which will help build our presence in our chosen markets, but only where there is a sensible financial and operational investment case."
Shares in Real Good Food are currently trading 1% down from yesterday at 51.5p and were down as much as 1.9% earlier this morning.