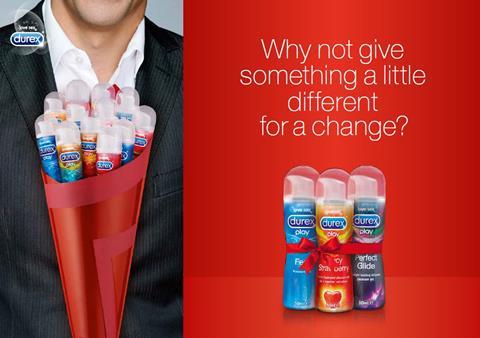 Consumer products group Reckitt Benckiser (RB) saw first half revenues edge up 1% to £4.36bn despite currency headwinds.
Shares in the Durex and Strepsils-maker were up 2.4% to 6,047p this morning as it reported "solid" second quarter growth of 1% and like-for-like growth of 5%.
Its second quarter growth took total revenues for the six months to 30 June up 4% on a constant currency basis and 5% on a like-for-like basis.
Reported operating profits grew 10% on the previous year to £939m, which translates to 12% growth on a constant currency basis.
CEO Rakesh Kapoor said: "I am pleased with our first half results, they once again confirm that our strategic focus on consumer health and hygiene is delivering sustainable growth and outperformance. Given our strong half-year performance, and accelerated delivery of Project Supercharge savings, we now expect to exceed the targets we set at the beginning of the year."
The group is now targeting full-year like-for-like net revenue growth of 4-5% and "moderate to nice" operating margin expansion. Gross margin for the first half was up 0.9 percentage points to 57.6%.
Analysts at Liberum called the second quarter numbers "solid", adding: "We expect the shares will be up today post numbers and should hold recent gains."
Reckitt's revenue growth was driven by strong performance in North America, which saw a 13% rise in reported first half revenues and like-for-like growth of 3%.
Sales for its European territories grew by 4% on a like-for-like basis, but an 11% currency headwind for in the region saw reported income fall by 8%.
All European regions were in growth with many of its larger markets (UK, France, Germany and Spain) delivering "strong" performances. Russia also had a strong first half but with trends slowing in the second quarter as volume declines offset price increases. RB said: "The outlook for Russia remains uncertain given the current market and currency issues".
Health was the standout divisional performer for Reckitt. The division, which represents 32% of revenues, saw like-for-like growth of 13% thanks to an "outstanding" performance by its Scholl/Amope franchise (including Durex) in Europe and the acquisition of K-Y, which was included in like-for-like results from May.
In hygiene, which makes up 42% of income, like-for-like growth was 3%, with Dettol a key driver of growth across both developed and emerging markets.
Food net revenues grew by 3% at constant exchange rates to £168m, where North American growth was led by French's mustard and Frank's RedHot.
Reckitt also said it was "committed to investing in the long-term growth of our brands". In the first half it invested 14.4% of its net revenue in brand equity investment, which is up 0.3 percentage points against the prior year and an absolute increase of £43m.
Its "Project Supercharge" reorganisation drive has delivered cost savings "earlier than in-going assumptions" and is on course to hit the upper end of the estimated £100m-£150m annualised savings by the end of the programme.