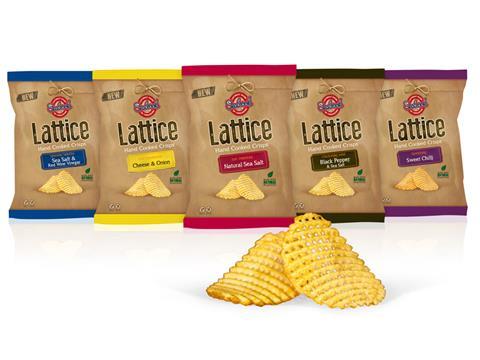 Aggressive promotions have taken a bite out of revenues at Seabrook Crips but failed to dent rising profits at the LDC-backed business.
CEO Jonathan Bye told The Grocer promotion prices would have to rise to manage inflationary pressures but he remained confident of future growth.
"We still have to promote as it's an impulse category but by managing promotional pricing and mix with customers we can reduce the post-Brexit cost increases we need to put through," he said.
Seabrook is being hit by the devaluation of sterling as the sunflower oil it uses to produce crisps is traded in dollars. Potato prices in the UK are also set to rise next season as supply tightens, Bye added.
"We need to try and recover prices but we're taking a collaborative approach by absorbing some costs, passing some on to retailers and setting promotions at £1 for a six pack."
Sales dipped 0.9% to £27m in the year to 31 March 2016 at the Yorkshire crisps brand despite volumes being maintained as promotions on six-packs fell as low as 75p.
However, pre-tax profits leapt another 36% to £3.6m – on top of a 60% jump in 2014/15 – as costs fell thanks to a £3.5m investment in efficiency at the factory in Bradford.
"Our 2016 results show a robust performance," Bye said. "The small decrease in sales was largely due to increased promotional activity as retailers wrestled to re-establish their position and lower priced commodities drove a more aggressive category.
"But as a challenger brand, when prices start going up it is a better area for us to play in than if everyone is at a low price, so we are expecting a decent year."
Bye, who has turned the lossmaking business around in the past four years, expects further initiatives following the £35m buyout by LDC in July 2015 to continue to bolster the bottom line.
"We will see greater impact of the investment in the factory next year, which combined with exciting brand NPD and overseas deals due to be announced in the first half of 2017 point to our confidence in the year ahead," he added.
Seabrook has expanded into an number of international markets since the year end, including in the Gulf, Hong Kong and France.