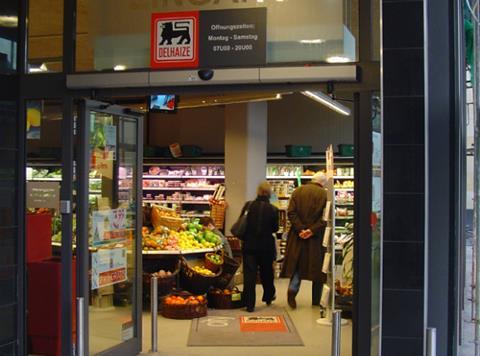 Belgian supermarket group Delhaize has reported solid revenue and profit growth in the second quarter.
Revenues were up 3.2% at constant currency to €6.1bn – representing reported growth of 18.1% thanks the strength of the dollar against the euro.
Underlying operating profit gew 8.6% at constant currency rates to €223m, which translated to reported profit growth of 25.7%.
Frans Muller, president and CEO, commented: ""3.2% revenue growth, 8.6% underlying operating profit growth at identical exchange rates and €308 million free cash flow generation represents a solid performance for Delhaize Group in the second quarter of 2015."
In the U.S., revenues grew by 3.2% in local currency, supported by comparable store sales growth of 2.5% fuelled by growth at both Food Lion and Hannaford.
Revenues at Delhaize Belgium decreased by 0.3%, with comparable store sales evolution of -0.6%, a marked improvement compared to previous quarters. Revenues in Southeastern Europe grew by a strong 9% at identical exchange rates, driven by comparable store sales growth of 1.6%.
Muller added it is "making good progress" with its transformation plan at Delhaize Belgium and the launch of its Food Lion we remain on schedule to launch our "Easy, Fresh and Affordable" in its US Food Lion business.
He said: "Our first half year performance puts us in a good position to realize our ambitions for the year and we are looking forward to merging our operations with Ahold."
The merger with Dutch retailer group Ahold was announced on 24 June.
For the first half, Delhaize Group's revenues increased by 17.0% and 2.7% at actual and identical exchange rates, respectively. Organic revenue growth was also 2.7%.
Gross margin was 24.4% of revenues, increasing by 0.6 percentage points.