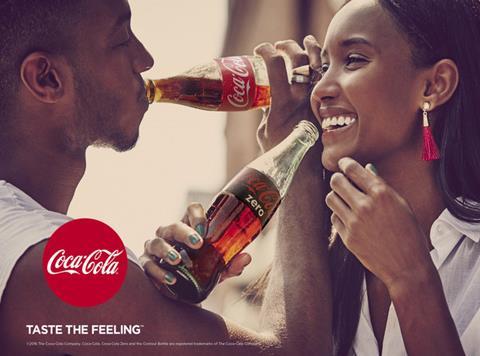 Coca-Cola's (KO) net sales dropped 5% in the second quarter to 30 June as Coke was hit by negative currency movement and tough global economic conditions.
Despite the headline sales fall, organic revenues were up 3% in the quarter and global volumes were flat in the period and 1% up in the first half of the year.
Global price/mix grew 3% in the quarter, reflecting what Coke said was "continued effective pricing and packaging initiatives across key markets".
Price increases lead to an expansion of operating margin by 3.9 percentage point and comparable currency neutral operating margin by 1.4 percentage point.
Muhtar Kent, chairman and CEO said: "Despite challenging macroeconomic conditions, structural changes and foreign exchange headwinds, we delivered organic revenue growth, gained value share in total nonalcoholic ready-to-drink beverages, expanded our operating margins and grew profits in line with our expectations."
Kent said the company saw strong performance in some of its largest markets, including the United States, Mexico and Japan. However, this progress was offset by difficult external conditions in emerging markets, including China and Argentina.
He added: "As we continue the transformation of our business, I am encouraged by our core business performance which grew ahead of our consolidated organic revenues in the quarter. We expect this to continue for the balance of the year as we remain confident in our segmented revenue growth strategy, our innovation pipeline, and efforts to increase and improve our advertising."
Concentrate sales growth was in line with unit case volume growth in the quarter and was slightly behind unit case volume growth for the year-to-date period.
Sparkling beverage volume was even year to date and declined 1% in the quarter primarily due to weakness in certain emerging markets, but Coke gained global volume global volume and value share in still beverages in the quarter, with still volumes up 4% year to date and 2% in the quarter.