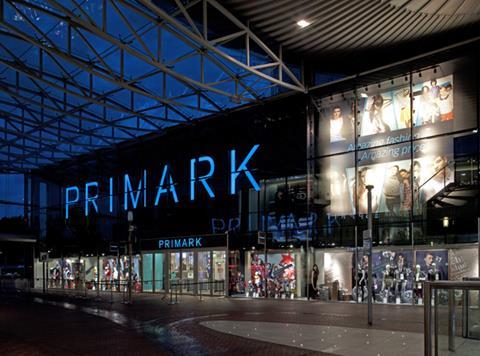 Top story
Associated British Foods (ABF) has issued a pre-close trading update, forecasting that earnings will be in line with last year as profit growth in its grocery and Primark businesses is offset by the continued struggles of AB Sugar.
ABF said its outlook for the full year to to 14 September 2019 (scheduled to be announced on 5 November 2019) remains unchanged.
Grocery revenues are expected to be up on last year with adjusted operating profit "well ahead". This profit includes a £12m one-time cost for the closure of the Twinings tea factory in China in the first half, meaning that on an underlying basis profit growth was "excellent".
ABF said margin improvements were delivered by George Weston Foods in Australia, ACH in the US, Twinings Ovaltine and Acetum.
Twinings Ovaltine made good progress this year, with Twinings delivering strong revenue growth following the success of Cold Infuse teas, while Ovaltine sales growth was supported by the continuing success of new product launches in Switzerland.
At Allied Bakeries revenues progressed this year following price increases agreed with a number of customers. Jordans, Dorset Cereals and Ryvita delivered an improved manufacturing capability, with the commissioning of the new Ryvita bakery in Bardney, Lincolnshire, and transferred muesli production to a new facility in Poole, Dorset. AB World Foods enjoyed a successful year with strong growth in the UK and internationally, particularly in the US.
Away from grocery, AB Agri revenues will be well ahead of last year, driven by higher feed volumes and higher feed prices reflecting an increase in raw material costs. Ingredients revenues will also be ahead of last year, while adjusted operating profit is expected to be in line.
Sales at its key Primark business for the full year are expected to be 4% ahead of last year at constant currency and actual exchange rates, driven by increased selling space partially offset by a 2% decline in like-for-like sales.
Sales growth in the fourth quarter increased, driven by an improvement in like-for-like performance. Early trading of the new autumn/winter range has been "encouraging". ABF said Primark has performed well in the UK where sales in the total clothing, footwear and accessories market have been weak.
However, AB Sugar revenue and adjusted operating profit will be down on last year, with lower EU sugar prices having impacted our UK and Spanish businesses and a poor crop affecting sales volumes in China.
It added that EU stock levels have tightened during 2018/19 as a consequence of lower sugar production in the last campaign. Indications are that EU sugar production for 2019/20 will remain at this lower level following a further reduction in the crop area which will largely offset improved beet yields. As a consequence, stocks are forecast to remain low which should underpin the higher spot EU sugar prices. ABF said its UK and Spanish businesses have continued to contract sales for next year at improving prices during the summer.
ABF has also received a boost from currencies during the year, with the weak pound adding around £10m to its headline earnings given two thirds of the group's operating profits are earned outside the UK.
It also said all of its businesses have completed "all practical preparations" for the UK's exit of the EU. "Contingency plans are in place should some of our businesses experience disruption at the time of exit," it said.
ABF shares have fallen 3.4% to 2,278p so far this morning on the news.
Morning update
Retail footfall continued its downward trend in August amid weakening consumer confidence and Brexit uncertainty.
Total footfall declined 1.3% year on year in the four weeks to August 24, according to figures published by the BRC-Springboard footfall and vacancies monitor.
Click here to read the full story.
The CFO of grocery giant Ahold Delhaize (AD) Jeff CARR will step down in April 2020, having served in the role since 2011.
CEO Frans Muller commented: "I would like to recognize Jeff for his significant contributions to the Company as he remains a great partner in helping shape Ahold Delhaize, in driving our Save for our Customers program, and in delivering on our commitments. I look forward to our continued collaboration through next April as we further implement our Leading Together Strategy."
Carr added: "It has been a pleasure to serve this great Company and its associates during the last eight years. I look forward to continue working with Frans to ensure a smooth transition and to help identify my successor."
The search for a successor has been started and further announcements will be made in due course.
On the markets this morning, the FTSE 100 has opened the week up 0.4% to 7,313.5pts.
Early risers include Premier Foods (PFD), up 3.2% to 32.75p, Greggs (GRG), up 1.5% to 2,041.1p and PZ Cussons (PZC), up 1.4% to 217p.
Other fallers include Hilton Food Group (HFG), down 1.9% to 953p, Marston's (MARS), down 1% to 125.4p and Coca-Cola HBC (CCH), down 0.9% to 2,785p.
This week in the City
The week is headlined by the release of Morrisons' (MRW) half year earnings on Thursday as its strong trading momentum in recent times appears to have eased in recent months.
Tomorrow brings interim results from Tesco meat supplier Hilton Food Group (HFG).
Friday sees the publication of half year results from John Lewis Partnership and Waitrose.
The calendar remains quiet for international grocery firms, with just interim earnings from US grocery giant and Ocado's US partner Kroger (KR) on Thursday along with Kraft Heinz' (KHC) AGM on the same day.
In economic news, the office of National Statistics will published its monthly GDP estimate for July on Tuesday, along with balance of trade figures and manufacturing and labour production figures.
The Grocer Price Index tracking UK grocery inflation is scheduled to be published on Friday this week.