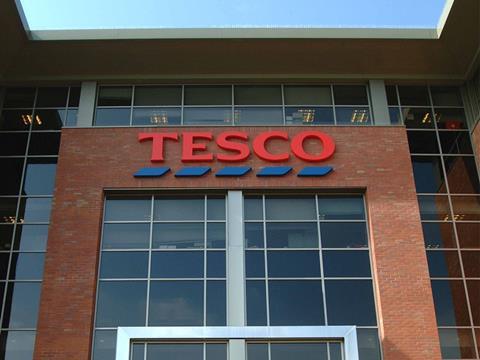 Tesco has been hit by a damages claim of "well over £100m" from more than 125 institutional funds, alleging it breached the Financial Services & Markets Act in the overstatement of earnings scandal.
The legal action, filed today, will seek to prove that Tesco made misleading statements to the stock market that omitted material information and which were relied on by investors when making investment decisions.
Two years ago Tesco announced it had previously overstated its profits by £263m.

"The misstatement of profits leading to a dramatic collapse in the Tesco share price caused substantial damage to many shareholders who manage money for thousands of investors," said Bentham Europe chief investment officer Jeremy Marshall.

"Investors have a right to rely on statements made by companies to ensure that they correctly allocate capital. The claim will assert that Tesco's misstatements are in clear breach of its obligations under the Financial Services & Markets Act and investors must be compensated."

Sean Upson, the partner at Stewarts Law leading the case, added: "Tesco has misstated its accounts, and in particular its treatment of payments from suppliers, to give the appearance of static trading margins. The reality was that those margins were falling. Institutional investors were therefore misled when making investment decisions in respect of Tesco. This is precisely the type of wrongdoing that the Financial Services and Markets Act was designed to redress and therefore prevent".

Tesco declined to comment on the claim.

Three former Tesco executives are facing charges over the accounting scandal alleging that the men acted dishonestly by giving a false account of the commercial income earned by Tesco. Christopher Bush, who was Tesco's UK managing director; Carl Rogberg, former UK finance director; and John Scouler, who used to be UK commercial director for food, will stand trial at Southwark Crown Court in September 2017.