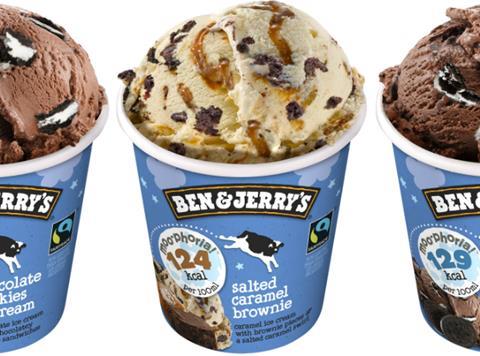 Top story
Unilever's (ULVR) underlying sales growth was flat in the first quarter amid a significant hit to its emerging markets business and sales of ice cream due to the coronavirus outbreak.
Underlying sales growth for the first three months of 2020 was 0.0% with 0.2% from volume and negative 0.2% from price.
The groups overall turnover increased 0.2%, largely due to a positive impact of 0.6% from acquisitions net of disposals, held back by a negative impact of 0.4% from currency
Developed markets grew 2.8% whilst emerging markets declined 1.8%.
China, in particular, declined as a result of the downturn in food service, out of home ice cream and retail sales during the lock-down. Growth in India was impacted by both the slowing market and the lock-down implemented at the end of March, which stopped production and shipping for a number of days. Latin America grew 4.9% whilst South East Asia was mixed, following the introduction of strict restrictions in the Philippines.
North America and Europe benefitted from household stocking, despite a decline in food service and ice cream, while e-commerce grew as shoppers moved from offline to online channels.
Unilever said the spread of Covid-19 has led to "extensive changes in the operating environment in our markets".
"The lock-downs and restrictions that have been implemented in many countries have varied in severity, but all have had some impact on consumer demand patterns and many have also had a significant impact on the supply of goods," it stated.
widespread lock-downs have required closures in out of home channels, resulting in little out of home consumption of ice cream and food. Though initial household stocking of both hygiene and food products has led to increased volume in some markets .
Most major markets, outside China, saw normal sales patterns in January and February with Covid-19 impacting in March.
Beauty & Personal Care underlying sales grew 0.3%, with volume growth of 0.7% and negative pricing of 0.5%. Growth in key categories was driven by both consumption and household stocking.
Home Care underlying sales grew 2.4%, with 2.6% from volume and negative price of 0.2%. Home and hygiene brands, including Cif surface cleaners and Domestos bleach, benefitted from increased demand for household cleaning products, with double digit underlying sales growth.
Foods & Refreshment underlying sales fell back 1.7%, with volumes down 1.8% and positive pricing of 0.1%.
The largest volume decline was in ice cream, as the seasonal sell-in for out of home consumption in key markets such as Europe, Turkey and Latin America were heavily impacted by lock-down measures and the reluctance of distributors to commit to buying ice cream stock with an uncertain holiday and tourism season.
Unilever said there was also a sharp decline in food service, as restaurants in China and elsewhere closed due to Covid-19 mitigation measures. This was offset by increased in-home consumption and household stocking in some markets, particularly the USA and Europe, leading to volume-led growth in savoury and dressings.
As a result of the wider uncertainty, Unilever has withdrawn its 2020 profit forecasts.
CEO Alan Jope commented: "Covid-19 is having an unprecedented impact on people and economies worldwide. Unilever has moved at speed to support our multiple stakeholders and maintain our operations through the crisis, and prepare for growth in a new normal.
"We have been able to maintain the supply of product and we are keeping our factories running through the many unpredictable challenges in local operating environments across our value chain. We are also opening up new capacity where it is most needed, such as in hand hygiene and food.
"Demand patterns are changing. As the crisis hits countries around the world, we see upswings in sales of hygiene and in-home food products, combined with some household stocking, and near cessation of out of home consumption which is particularly affecting our food service and ice cream business. We are adapting to new demand patterns and are preparing for lasting changes in consumer behaviour, in each country, as we move out of the crisis and into recovery.
"We will continue to adapt throughout this crisis. However, the unknown severity and duration of the pandemic, as well as the containment measures that may be adopted in each country, mean that we cannot reliably assess the impact across our markets and our business. We are therefore withdrawing our previous growth and margin outlook for 2020.
"Our portfolio, our financial stability and the quality of our leadership teams around the world mean that Unilever is well-positioned during this crisis and for the changing world that will come afterwards. The fundamental drivers of growth continue to be the key principles driving our execution as we remain focused on delivering superior long-term financial performance through our sustainable business model."
Morning update
Pernod Ricard (RI) has reported a 14.5% slump in its third quarter sales to €1.74bn
Despite the sales drop, it said the business is showing good resilience through the crisis.
A comprehensive cost mitigation programme has been implemented, together with active management of our cash position, while it has adapted its manufacturing and supply chains to ensure they remain broadly operational
It has also extended help across our communities through donations of hand sanitiser (or the pure alcohol required for their production), health equipment and support to suppliers and customers.
Sales for the first nine months of its financial year totalled €7,210m, with an organic decline of 2.1%.
USA sales were up 3% following a good start to Q3. A slowdown in March due to confinement and physical distancing measures implemented in most States
However, China is down 11% for the nine period period despite being 11% up in the first half. A severe decline in Q3 resulting primarily from On-Trade closures starting end of January as well as earlier Chinese New Year hit sales, despite strong execution of Chinese New Year programme
Global Travel Retail is also down 13%, with severe decline from February, driven by restrictions and lockdowns imposed across the world.
Chairman and CEO Alexandre Ricard said: "Our business model and strategy are resilient. Performance in H1 through the start of Q3 was solid, thanks to the implementation of our Transform & Accelerate strategic plan. Since then, the Covid-19 pandemic has led to a significant deterioration of the environment across the globe.
"Under current assumptions of the impact of Covid-19, we are confirming our guidance of an organic decline in profit from recurring 0perations for full-year FY20 of -20%. We are staying the strategic course while implementing a comprehensive action plan to mitigate costs and tightly manage cash. Thanks to our solid fundamentals and strong liquidity position, I am confident in Pernod Ricard's ability to bounce back from today's challenges to achieve its growth potential."
Catering giant Compass Group (CPG) has updated the market on the impact of the coronavirus outbreak.
In the last two weeks of March, Compass Group said it business performed in line with the expectations, while revenue growth for half year 2020 was 1.6%, within the 0%-2% expected range.
Currently around 55% of its business is closed due to country lock downs, with its sports & leisure, education and business and industry clients largely shuttered.
Compass said it is proactively mitigating its cost base by around £450m per month by taking a wide range of actions such as redeploying or furloughing labour and temporary reductions in executive pay.
The drop through impact of lost revenues on half year operating profit was between 28%-29%, within the anticipated range of 25%-30%.
Due to the outbreak, the board has decided not to recommend an interim or a final dividend for the year ending 30 September 2020.
CEO Dominic Blakemore commented: "I'd like to thank the tens of thousands of Compass colleagues around the world who are supporting clients and governments in providing critical and essential services. Their dedication, combined with the many initiatives around the world to prepare and distribute food to help those most in need, make me extremely proud of the contribution our people are making to the fight against COVID-19.
"We are managing the business to protect the interests of all our stakeholders. Compass is a strong, resilient organisation that is well-positioned to continue to support our colleagues, clients, consumers and the communities we serve during this challenging period."
Just Eat Takeaway.com (JET) has successfully placed 4,600,000 new ordinary shares of the company, representing approximately 3.2% of the company's issued share capital.
The placing raised gross proceeds of €400.2m at an issue price of €87.00 (7,620p) per new share.
The offer represented a 3.7% discount to the closing share price of €90.36 on 22 April 2020.
The net proceeds raised from the Capital Increase and a €300m convertible bond issuance will be used to partially pay down revolving credit facilities currently utilised by both Just Eat and Takeaway.com, for general corporate purposes as well as to provide the company with financial flexibility to act on "strategic opportunities which may arise".
On the markets this morning, the FTSE 100 has fallen 0.5% to 5,744.1pts so far.
Unilever has slumped 5.1% to its update to 4,027p, while Compass Group is down a more modest 0.8% to 1,304p.
Early risers include Science in Sport (SIS), up 12.9% to 39.5p, Marks & Spencer (MKS), up 5.3% to 92.7p and WH Smith (SMWH), up 2.1% to 1,107p.
Fallers so far include Bakkavor, down 4.6% to 69.3p, Tesco (TSCO), down 1.8% to 235.9p and Reckitt Benckiser (RB), down 1.7% to 6,386p.
Yesterday in the City
The FTSE 100 recovered 2.3% yesterday to bounce back to 5,770.6pts.
Fevertree (FEVR) jumped 13% to 1,542p after revealing strong US growth in its annual results yesterday.
Premier Foods (PFD) continued its strong week, rising 7.8% to 45p, while other risers included Glanbia (GLB), up 6.4% to €9.04, PayPoint up 5.8% to 552p, Compass Group (CPG), up 4% to 1,315p, SSP Group (SSPG), up 3.9% to 283p, Stock Spirits (STCK), up 3.8% to 163p, Bakkavor, up 3.7% to 72.6p, Coca-Cola HBC (CCH), up 3.5% to 1,928p and Diageo (DGE), up 3% to 2,658p.
The day's fallers included Applegreen (APGN), down 6.9% to 255p, Marston's (MARS), down 4.1% to 33.4p, Marks & Spencer (MKS), down 3.3% to 88p, McColl's (MCLS), down 2.6% to 42.9p and Science in Sport (SIS), down 2.2% to 35p.