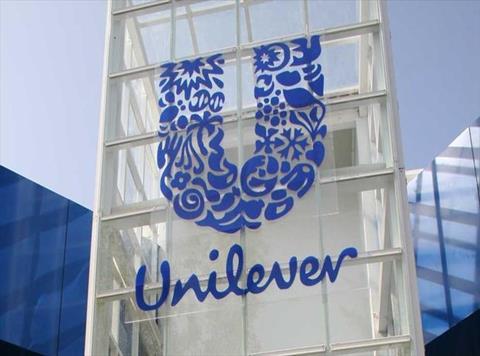 The first half showed "the true strength of Unilever" according to its CEO Alan Jope, as a surge in eating at home propelled the consumer giant above market expectations.
Unilever's underlying sales declined just 0.1% in the first six months of 2020, despite the vast impact of the coronavirus crisis on consumer behaviour. Volumes declined 0.3% but this was mitigated by price growth of 0.2%
The coronavirus crisis and resultant lockdowns caused a near-40% drop in its foodservice sales, a 30% slump in out-of-home ice cream and significant drop in its 'Prestige' businesses. The lockdown also meant consumers stuck at home had less need for its personal care goods, except for hygiene-related products.
However, the outbreak also meant the group saw growth in the home consumption of its foods, ice cream and tea, while consumers were also cleaning more at home and focusing on hand hygiene to boost homecare sales by 3.2%.
Furthermore, Unilever's underlying operating profit increased 3.8% to €5.1bn despite the chaotic environment as brand and marketing investment was held off amid a deflationary environment for media rates.
CEO Alan Jope said the performance showed "the true strength of Unilever" as it "demonstrated the resilience of the business [and] unlocked new levels of agility in responding to unprecedented fluctuations in demand".
Jefferies analyst Martin Deboo said Unilever had beaten expectations, adding: "While guidance remains suspended this is a much better front end than we or the market expected and should lead to material consensus upgrades."
"Unilever's strong performance in the period and an increasingly focused strategy has led to a sigh of overdue relief from investors," added Richard Hunter, head of markets at interactive investors.
Unilever also confirmed it would sell the majority of its black tea business, including its PG Tips brand, though it will retain its tea businesses in India and Indonesia and its ready-to-drink tea joint ventures.
Hargreaves Lansdown analyst Sophie Lund-Yates commented: "This is the latest effort by the consumer goods giant to shed some weight in the face of rapidly changing customer habits… Boosting agility and becoming more streamlined is a core pillar of Unilever's strategy to get sales moving in the right direction, as things were sluggish even before the added pressure of coronavirus disruption."
Unilever shares jumped 8.9% on Thursday morning to 4,714p after the release of the results – their highest level since October 2019.