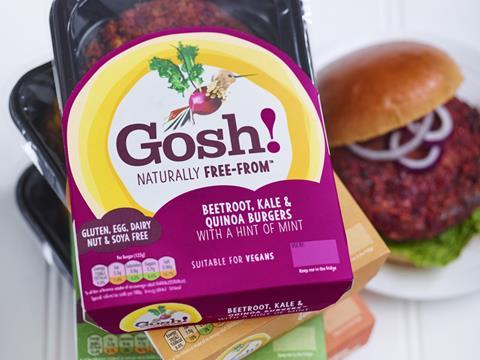 Sales have rocketed at plant-based food producer Gosh.

The supplier, which hired Houlihan Lokey to assess "strategic options" last year, also saw profits surge 84% to £3.5m amid capex investment.

Sales jumped 39% to 13.9m during the year ended 31 May 2018, as it benefited from growing consumer demand for plant-based products.

Gosh had maintained rapid growth on the back of investment at its Milton Keynes production site, it said.
Gosh produces vegan chilled products including burgers, sausages and bakes, and is listed in Morrisons, Tesco and Sainsbury's.