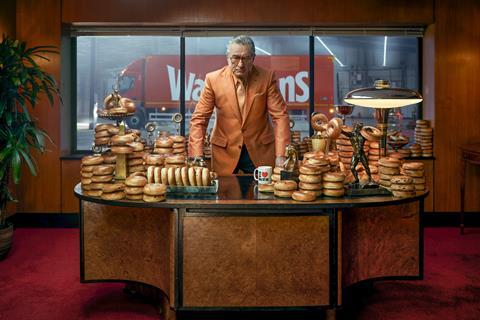 Bakery giant Warburtons swung to an eight-figure annual loss as it soaked up significant restructuring costs from the continued slump of the traditional bread market.

Warburtons slumped to a pre-tax loss of £13.5m in the year to 29 September 2018 compared to a pre-tax profit of £20.7m in the previous financial year.

Annual sales fell 3.5% in the period to £506.4m as the bakery goods producer blamed a "very competitive" wrapped bakery market for the weakened performance.

"The wrapped bakery market continues to be very challenging and this, coupled with increased costs and some exceptional items, impacted our results for the 2017/2018 financial year," said chairman Jonathan Warburton. "However, excluding the exceptional costs, the underlying business remains profitable."

Higher sales achieved by new products were unable to offset the decline in core ranges, though the baker remains focused on investing heavily to develop new innovations in line with consumer trends.

Tearmh Taylor, corporate & consumer affairs manager at Warburtons, said: "Consumers are increasingly looking for new bakery options - bagels, wraps and flatbreads, for example, anything other than large bread really.

"Our focus is to invest in making sure our business, and our infrastructure, is set up to meet those future demands."

The company spent £1.6m on R&D. In April, it unveiled two new full-size bagels - advertised by Hollywood veteran Robert De Niro.

Warburtons said: "The company continues to focus on the quality of product and service. This continuing innovation and investment will ensure we are well placed for future progress."

However, the baker warned that general activity levels, in terms of volume, were expected to remain "broadly consistent" with the loss-making performance of the past year.

Exceptional costs of £19.6m, associated with production line closures and restructuring, included a £5.7m exceptional charge from costs related to the closure of its Stockton bread plant and it recorded impairment charges of £5m for several other assets "no longer required by the business".

A further £6.8m was lost in write-offs from bread and pastry manufacturer Giles Foods, as Warburtons deemed the amounts due as "irrecoverable".

The baking giant had acquired Giles Foods in 2013 and sold the business in two deals between 2017 and 2019.