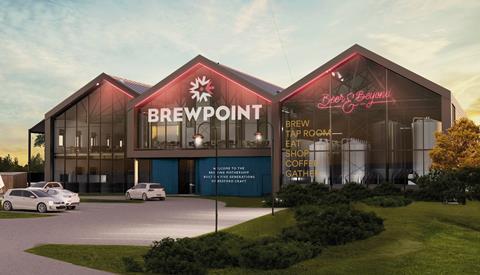 Wells & Co's profits have jumped following a complete rebrand as it prepares to re-enter the brewing business.
The fifth-generation family business, established in 1876, posted operating profits of £5.3m for the year to 29 September 2019, up 5.2% year on year, boosted by an increase in sales.
Turnover for the year rose 23% to £53m, with £16.1m generated from the company's UK managed estate.
In June 2019 Wells & Co, formerly known as Charles Wells, announced a complete rebrand which will see it re-enter the brewing industry later this year, having previously sold its brewery and brands to Marston's in a £55m deal in 2017 to focus on its pub estate.
Construction of Brewpoint, its new Bedford-based brewery including a pub-restaurant, retail shop, coffee roastery and visitor centre, was now "well underway" with a new line-up of beers to be released in June 2020.
Wells & Co's pubs performed well during 2019 following significant investment across its 190-strong estate.
"Our progress over the past 12 months is testament to our team's commitment to operating a quality estate of pubs," MD Peter Wells said.
"With a low and manageable level of debt, we are in a strong position to embark on what is set to be an exciting year for the business. Brewpoint, paired with our plans for investment across our portfolio, is a statement of confidence about the future direction of our family company."