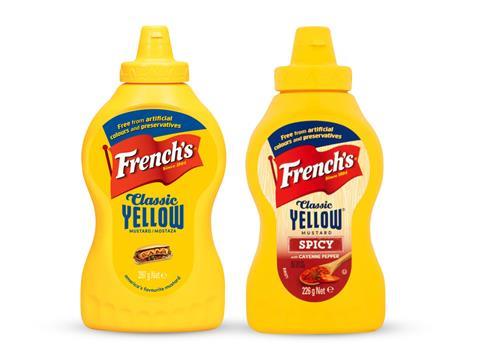 RH Amar has clinched a deal with McCormick, owner of Schwartz herbs and spices, to distribute French's and Frank's Red Hot range of 19 products to the UK foodservice channel.

McCormick bought the US mustard and hot sauce brands last year as part of its purchase of Reckitt Benckiser's food division for $4.2bn (£3.3bn).

RH Amar will focus on expanding its listings with existing and new customers for the range, which includes mustard, relish and barbecue sauce alongside Frank's Red Hot Original Cayenne Pepper and Frank's Red Hot Wings Sauce.

The deal comes as consumer interest in American mustards and hot sauces is rapidly growing. A McCormick/Toluna survey of millennials in January shows 89% consider sauces and condiments are important to the overall taste experience when eating out.
Some 65% would perceive an operator more favourably if it used branded sauces, while 50% would be encouraged to choose a meal if the menu specified it used a well-known brand, the data shows.

Furthermore Nielsen research for the year to 16 September shows two thirds of young consumers said they would like to see French's mustard and Frank's Red Hot sauces on the table when eating out.

The deal further cements RH Amar's 10-year association with McCormick for which it already handles Schwartz, Bick's, Hammonds, Noel's and Camp brands throughout the UK foodservice industry.

"Frank's Red Hot is growing quickly and offers a range of sauces that go well beyond just toppings and into drinks ingredients, marinades and even dips, while French's is the fastest-growing brand in mustard and can also be used for a range of uses beyond toppings, including as a key ingredient in many dishes," said RH Amar MD Rob Amar.

RH Amar had a range of pack sizes and formats available across some of the core products making them suitable for both front and back of house, he said.

McCormick commercial controller Chris Cannon said: "The team at RH Amar have done a great job in growing our portfolio throughout the foodservice arena, and we look forward to their continued success with these fantastic two brands, both of which will further enhance our reputation as a global leader in flavour."

McCormick will support both brands with a comprehensive package of trade and consumer marketing support throughout 2019.