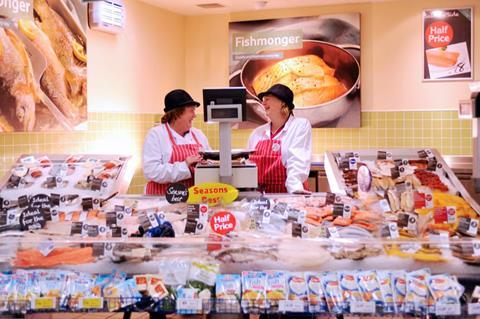 Tesco's decision to scrap its counters at nearly 100 of its major stores looks set to be dragged into the final chapter of the CMA's probe into the Sainsbury's-Asda merger.

The Grocer understands lawyers for the retailers are to raise the issue of a disparity over Tesco's decision to make the closures, as well as overhaul the counters at up to 700 stores where they remain, with the CMA's provisional findings announced last week.

A key conclusion of the competition watchdog was that discounters Aldi and Lidl could not be regarded as providing the same level of competitive contrast on Asda and Sainsbury's as the rest of the big four, because of the lack of additional services "such as food counters".

Legal teams for the retailers will argue there is a "strong contrast" between the probe and the reality of Tesco's plans for closures and reductions to its counter offer.

Sainsbury's and Asda have been drawing up a response to what Sainsbury's boss Mike Coupe called the "outrageous" findings of the report, which has been widely regarded as the death knell for the plans.
As well as disputing the conclusion over the differences between the big four and the discounters, Sainsbury's and Asda are also questioning the findings of the CMA's gross upward pricing pressure index (GUPPI), used to measure the potential impact of higher prices from the merger, which it claims does not stand up to statistical scrutiny.

Analysts at Barclays said that if Sainsbury's and Asda could persuade the CMA to look at this again, it could make the difference between the parties having to sell 300 stores, which could kill the deal, and selling less than 100, which could yet breathe new life into it.

However, most analysts this week said they believed it was highly unlikely Sainsbury's and Asda would succeed.

One source said: "It's very noticeable that after the initial grandstanding from Mike Coupe over how unfair the decision was, there has since been a deafening silence from the two retailers. I think that speaks volumes about whether they really think they can overturn the CMA's thinking."