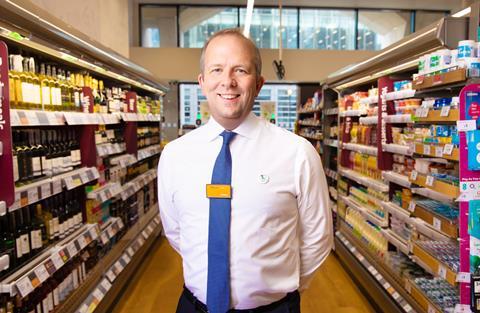 Sainsbury's CEO Simon Roberts has asked suppliers for their ideas to help drive efficiency across the business with a view to delivering its food-first plan.
In a letter seen by The Grocer, Roberts confirmed suppliers would play a "key role" in delivering its new strategy. Roberts, who took over as CEO on 1 June, said through his meetings so far with the supply chain, the feedback was that Sainsbury's was too complex to deal with.
He added suppliers had asked Sainsbury's to make faster decisions and be more open to working together to build innovation. He promised to open communication channels by creating the opportunity for suppliers to contribute their proposals regarding how it can improve going forward.
The letter said its ongoing plans can only be realised by working alongside and in partnership with suppliers.
Roberts added the Group's other businesses – Argos, Tu clothing, Sainsbury's Bank, Habitat and Nectar – will "evolve to be where our customers want them to be" and play a key role in enabling it to invest in lowering prices and delivering a "better" food offer.
"That is great quality delicious food, newness and, especially in these challenging economic times, consistently better value. We are putting customers at the centre of everything we do. We'll innovate faster and invest in the quality of our food and deliver consistently good value where it matters most," he said.
"It's really important to me and all our team that we have the most open channels of communication with you in sharing ideas, new thinking and opportunities. The team and I really look forward to hearing from you about how we can grow our joint businesses, whilst delivering better for our customers. I also want to hear where we are too complex to work with and, crucially, where we can unlock value through driving further efficiencies."