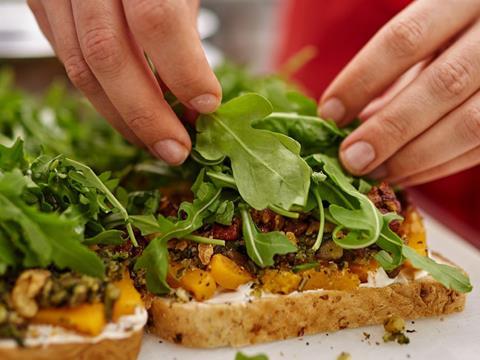 Sandwich makers have slammed the FSA's decision to back mandatory full ingredient labelling for food-to-go outlets.

FSA board members agreed on Wednesday that full ingredient labelling on pre-packed for direct sale foods (PPDS) should be the "ultimate goal" for regulators, despite concerns raised by businesses and local authorities.

British Sandwich & Food to Go Association director Jim Winship described the decision as "complete madness" and accused the food safety authority of "blindly" ignoring the risks involved.

Speaking at the opening of the finals of the British Sandwich & Food to Go Association's awards event in London, Winship warned full ingredient labelling would give "false" assurance to customers, because it was impossible for sandwich shops to avoid cross-contamination.

"Unless we ban ingredients such as sesame seeds and dairy products from being used altogether, we cannot guarantee in these environments that traces will not get into other products," he said.

Ultimate goal

The FSA board did discuss the potential risks posed by mandatory full ingredient labelling, including cross-contamination and mislabelling, during its extraordinary meeting on future allergen policy this week.

"Taking a measure like this is fraught with danger and unintended consequences" noted chair Heather Hancock, who added the FSA must "ensure we are not introducing a measure that is providing a false sense of security rather than a reliable sense of security".

However, the consultation suggested over 70% of consumers were strongly in support of full ingredient labelling. The board believed that "in time, full ingredient labelling would offer the greatest additional public health protection", Hancock said.

The FSA would now write to MPs to recommend that the "ultimate goal should be full ingredient labelling", she added, though it would note there were "a series of steps to get there which cannot be quickly achieved and need a fuller impact assessment and more consultation with business".