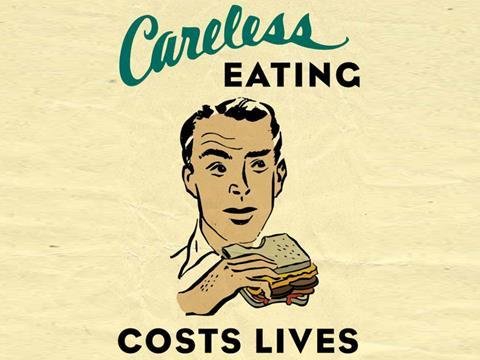 In his 2015 City Food Lecture this month, Richard Evans of PepsiCo presented a conventional account of the food system and how industry can address the health challenges of over-consumption. As befits an FDF president, he reminded his audience in London's Guildhall that food manufacturing is the largest UK manufacturing sector. (It is about 60% and declining, according to Defra.)
On health, his key messages were that industry should neither be demonised nor left to sort this out on its own. We're all in this together. Partnership must shift the pattern of disease.
"The food industry offers niche markets framed as 'your choice'"
In one respect this was useful. Ten, 20, 30 years ago, few food industry magnates admitted a role in non-communicable disease. Communicable disease, yes. They feared blame for consumer ill-health from contaminated products. Food poisoning figures were rising. But heart disease or obesity? Not us, guv!
I treasure a mid-1980s FDF pamphlet that implicitly blamed consumers for rising food poisoning, urging "housewives" to improve their domestic food hygiene standards. Crises over salmonella and BSE reduced such consumer-blaming language.
Cynics say the policy language of partnerships is soft soap and delaying tactics. It's what tobacco companies did. First ignore the evidence, then deny it, then shoot the messenger, then throw in scientific obfuscation, then deny liability but admit some need for change, then highlight economic threats to jobs and stock value, then blame the consumer.
The food industry hasn't completely followed this path. Unlike tobacco, it offered niche markets framed as 'your choice'. It talks health, thrown a lifeline by the Responsibility Deals. Meanwhile factories churn out 'ultra-processed' products high in fat, salt, sugar, and empty calories. Tacitly, consumers are blamed.
On health, I don't see systemic change from the food industry. On antibiotics I detect rising anxiety about meat and the environment. Data on climate, water, land use, biodiversity loss is dire. Such problems are not resolvable by self-regulation - this needs government. Corporate responsibility isn't a fit policy. It shows goodwill, but system change? Don't make me laugh!
Tim Lang is professor of food policy at City University London