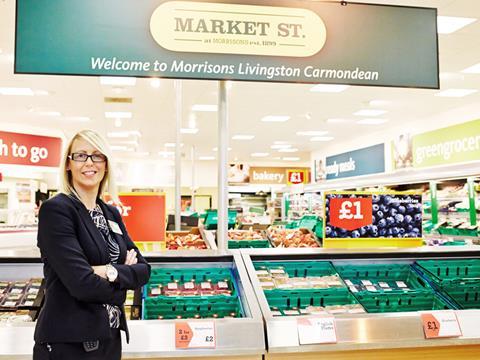 On a sweltering Saturday morning, Morrisons Carmondean excelled with a score in the high 80s. Shop floor service helped secure its win with "cheery and helpful staff" in a "clean and well-laid out store". Checkout staff readily offered their help while "conversing with customers", contributing to a "pleasant and easy" shopping experience.

Asda Southgate Circus also impressed, bagging full marks for availability and for its easy to locate items. While staff were "chatty and cheerful", discarded boxes made the store a little untidy and some areas were in need of restocking.

Waitrose's North Walsham store layout didn't feel logical or intuitive despite signage offering help to shoppers. While the store maintained a "clean and tidy" interior the outside of the store was "messy with litter". However, staff were abundant, "helpful and pleasant".

Sainsbury's Canvey Island was "bright and well-stocked" offering "pleasant" displays. Product knowledge was in plentiful supply with staff suggesting alternative items on offer. Unfortunately the hot food counter was empty.

Our guest retailer - Iceland Derry - offered a "pleasant and speedy" experience. However there were crates "lying around" and litter outside the store, and aisles were "quite narrow" though staff "were helpful and friendly".

Tesco Cupar had attractive displays at its entrance but others appeared lacklustre. Though our shopper "found most items easily", store signage was "limited". Poor staff product knowledge also contributed to a lower score.