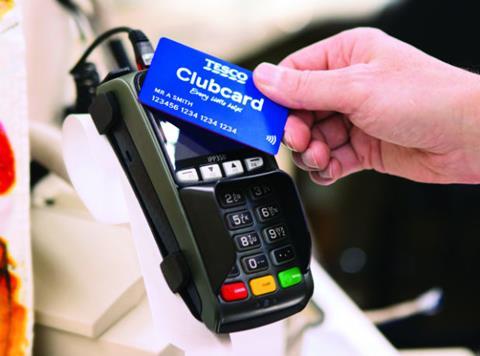 Tesco Clubcard holders who switch to its new 'Faster Vouchers' scheme will no longer get paper statements, Tesco revealed today.

The retailer has posted details of how its new-look scheme, news of which first leaked out last month, will work in practice.

Under the system, Clubcard holders will be able to use the Tesco website to request Faster Vouchers, which will appear in their account within 24 hours, rather than wait for quarterly vouchers in the post.

They will then have the option of printing them at home or using their Clubcard app at the checkout to claim money off.
Tesco said that when customers chose to register for Faster Vouchers they would no longer receive statements by post, with their balances instead automatically sent to their registered email address.

Faster Vouchers would be unavailable to request for two days before the May, August, November and February statements, it said.

The new scheme goes live next Monday.

Tesco has so far declined to comment further about its move to revamp the Clubcard, which first materialised after details were accidentally sent to the Money Saving Expert website.

It is the latest move in a series of changes to Clubcard brought in under Tesco CEO Dave Lewis.

A year ago Tesco relaunched Clubcard with a new look and contactless technology, as well as introducing a raft of new commercial partners to the scheme.

In June it cut down on the level of rewards it was offering with its Clubcard Reward Partners, to spread Clubcard rewards across a wider user base.