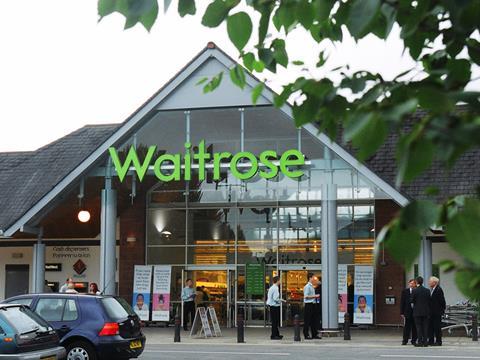 On a sunny Sunday afternoon, Waitrose Gillingham pleased its shoppers with a "lovely, attractive" entrance and outstanding customer service. The store offered a wide range of services, while "assistants were helpful and went out of their way" for customers, securing its place at the top this week. Store standards were well above its rivals'.

Sainsbury's Dundee came in second thanks to good availability and "cheerful, helpful" staff. Unfortunately, first impressions were disappointing, with the store appearing as a "slightly tired and old building". Despite this, "everything was clean and tidy".

Tesco Droylsden was well-ordered and logical, making it easy for customers to locate items, but fell short on its fruit & veg section with "several gaps" highlighted by our shopper. Staff were easy to locate but "the checkout service was a little mechanical" and "could have been more friendly".

There were potholes in the car park at Morrisons Chester-le-Street and the entry looked "tired". However "the rest of the store seemed well-maintained" despite some items being in odd places. Staff were on hand and helpful but didn't check the stockroom to see if items were in stock. Aisles at the checkout "could have been wider".

Last-placed Asda Leek struggled with a poor "range of products" and "no peripheral services". Items were "not in a logical coherent system". "Large sections of shelves were empty", particularly in the bread section, and "staff appeared as going through the motions" with no real interaction or enthusiasm for service.