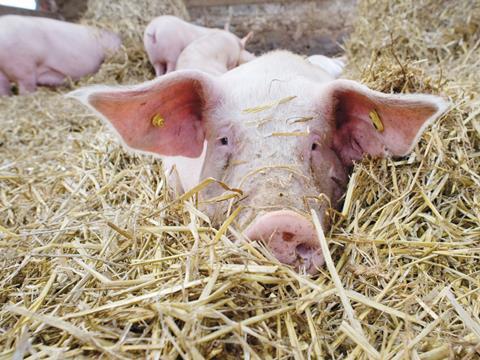 Asda has moved to back the beleaguered UK pig ­sector by committing to source 80% of its fresh pork from the UK by this time next year, and 100% of its own-label sausages by July.

According to the most recent data from AHDB's Porkwatch survey in January, Asda currently only sources 59% of its fresh pork and 72% of its own-label sausages from UK suppliers.

The retailer said the shift in strategy on pork was part of a "commitment to source British products as a priority".

Asda's pledge has been welcomed by pig producers, with the National Pig Association claiming the commitment - which follows a similar move by the retailer to source the majority of its lamb from the UK last year - could "help the British pig sector remain relatively intact at a time when real-term prices are at their lowest for 16 years".

A slump in prices caused by ­oversupply due to the Russian trade embargo and exacerbated by the strong pound has hit the British pig sector hard during the past two years, with AHDB Pork warning last month the UK was at risk of becoming even less self-sufficient in pigmeat than the current level of 40%, due to farmers ­leaving the industry.

However, "tangible support", as demonstrated by Asda, would encourage NPA members to keep producing until prices recovered, said chairman Richard Lister.

Of Asda's competitors, both Sainsbury's and Morrisons sourced 100% of their fresh pork from UK farms, the Porkwatch data showed. Tesco sourced 64% of its fresh pork from the UK.