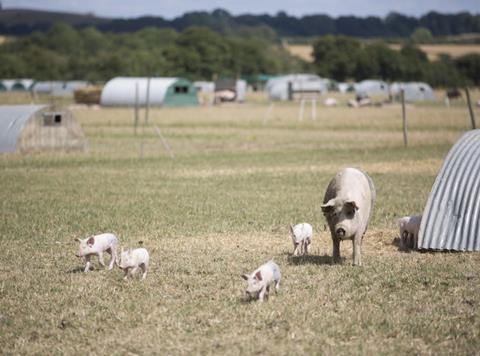 Sales of organic food and drink have entered their seventh consecutive year of growth, with deli counter fare and booze SKUs lending the biggest boost to the category.

More than 3,000 new products achieved organic certification in the past year, according to new figures released by the Soil Association ahead of its annual Organic September marketing campaign.

The stampede to register new produce as organic reflected growing demand for provenance and consumer interest in items perceived to be "healthier", according to the Soil Association's consumer research.
Meanwhile, organic delicatessen food, including chilled vegetarian products were up 27.8% in value terms, followed by beers, wines and spirits up 8.7% [Nielsen Scantrack Total GB, 52 w/e 30 June 2018]. Organic produce and organic dairy were up 5.3% and 3.5% respectively, while cans and packaged goods also saw sales rise.
The rise of organic was spurred on further by the entrance of big brands such as Red Bull with the launch of its Organics range, Bel's addition to its Babybel range and the launch of Coca-Cola's Honest Kids juice range.

"The demand for innovative new products shows the wide appeal organic holds for health-conscious consumers who prioritise food quality, taste and wellbeing simultaneously," said Soil Association Certification trade consultant Finn Cottle.

"This rising demand is a major opportunity for retailers to list new brands and products and seize the momentum surrounding organic - momentum that is showing no signs of slowing down. This summer's results clearly show that if there is supply, demand will follow."

It suggested the surge in popularity of plant-based diets had contributed to the growth of organic produce sales and vegetarian meat alternatives.

"We find particularly that our high protein recipes are popular with consumers looking for plant-based protein," added MD of Tideford Organics, Lynette Sinclair. "Since 2016, this shift in consumer habits has been incredibly successful for Tideford - our sales are up 60% year on year, and there's a clear correlation between organic and free-from shoppers, particularly in younger demographics."