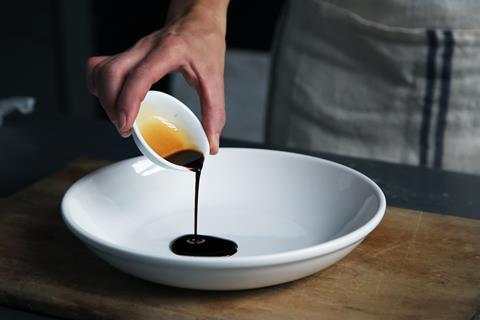 Investigators in Italy have uncovered large-scale fraud in the balsamic vinegar sector, with fraudsters suspected of using lower-grade grapes to make products they then intended to pass off as authentic balsamic.
Balsamic vinegar of Modena is protected under the EU's PGI protected foods scheme, which stipulates it be made with grapes of the Lambrusco, Sangiovese, Trebbiano, Albana, Ancellotta, Fortana or Montuni varieties and produced within the Italian provinces of Modena and Reggio Emilia.
However, a major Italian fraud investigation – dubbed Operation Global Wine – has uncovered "the fraudulent use of table grapes" to make products that were subsequently described as balsamic. Investigators seized €15m (£12.9m) worth of grape must and wine products, as well as numerous documents showing how provenance and authenticity credentials were falsified.
There is no suggestion that food safety was compromised, and the Italian ministry of agricultural food and forestry policies said the investigation showed how vigorously Italy protected the reputation and quality of its food products.
However, the scandal is sure to raise serious questions about the security of supply chains involved in a supposedly protected product that commands a considerable premium at retail.
Sources suggested Italy's poor grape harvest back in 2017 - its worst for 60 years - had put pressure on grape supplies, which may have been a contributory factor in the fraud.
The Food Standards Agency said its National Food Crime Unit was monitoring the situation, but "there is no indication of UK criminality at this stage".
It is unclear whether any fake balsamic vinegar made its way to the UK before the Italian authorities uncovered the case.
A spokesman for the British Retail Consortium said: "We have not received any information yet indicating that any BRC members are affected. But retailers have now been made aware of the investigation in Italy and are liaising with suppliers about it."
Major suppliers
In the wake of the revelations, major balsamic vinegar suppliers sought to distance themselves from the investigation and reassure their customers.
Acetum, which was acquired by Associated British Foods in a €300m deal in 2017, stressed it wasn't under investigation and was co-operating with the authorities. It added "none of the grape must impacted by this investigation has been used within our products".
"We are aware of an investigation by Italian authorities into a group of farmers and the potential supply of grapes to the balsamic vinegar industry that do not meet strict provenance standards set under EU law," said a spokesman for ABF.
"Acetum is not under investigation and we are co-operating with the authorities as they assess the situation. Acetum check the quality and the origin of all ingredients prior to unloading in our facility and all grape must batches are certified by a control body authorised by the Italian government. There is no food safety risk and it does not impact our capability to supply customers. As this is a live investigation however, it would be inappropriate for us to comment further."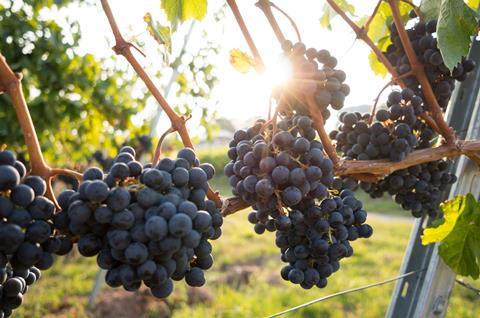 A second supplier, Antica Acetaia Dodi, said the investigations centred on one particular supplier of concentrated and cooked grape musts, but stressed no compromised grape must had made its way into any of its products.
"We can confirm we have purchased from this company only once and very recently, therefore the faulty raw material has been immediately set aside and placed at the disposal of the authorities," a spokesman told The Grocer. "Luckily, this was not a usual supplier for us and we have only made one purchase a couple of weeks ago."
"During the investigation […] they have found in our production plant only one possible supply of faulty must, which hadn't been used yet, therefore no balsamic vinegar of our production was affected."
"We export regularly to the UK and none of our productions have ever been contaminated with faulty must. We continue to export and we guarantee that our balsamic vinegar is absolutely certified. Therefore our customers in the UK, and all over the world, can be reassured of the high quality of our products.
"We want to reiterate that we are the injured party in this operation and it is our intention to fully collaborate with the authorities and the ongoing investigation."
A third major supplier, De Nigris Group, did not respond to requests for comment, but has been quoted in the Italian press as saying it, too, was a victim of the situation.
Retailer reactions
The Grocer has approached the major mults and asked them whether they are confident about the authenticity of their own-label balsamic vinegars in light of the Italian investigation.
At the time of writing, Tesco was the only retailer to have responded, with a spokesman saying: "We have complete traceability of our own-brand balsamic vinegars and the ingredients which go into them. Our comprehensive testing programme has not highlighted any authenticity issues with our products."
Responding on behalf of the industry, Elizabeth Andoh-Kesson, food policy advisor at the British Retail Consortium, said: "The authenticity of products is a legal requirement and is a key consideration in the product and supplier approval process. Retailers employ a range of specifications and controls to ensure that their products are as described. In the event that any non-compliances are found, swift action is always taken to correct this."