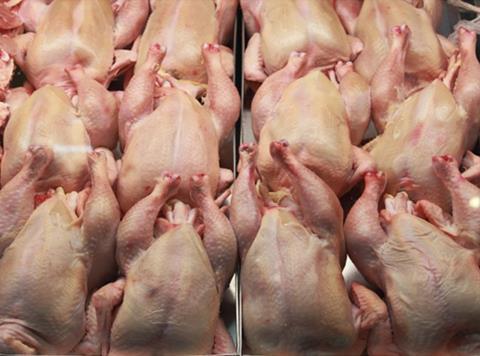 The FSA is eyeing greater collaboration and information sharing with poultry processors in a bid to improve regulatory assurance following last autumn's 2 Sisters food scandal.

The regulator said it had partnered with 2 Sisters Food Group to create a pilot information sharing scheme that could provide the "template" for information sharing across the poultry sector.

In an update to the Commons Efra Committee highlighting the sector's improvements since the scandal, FSA chief executive Jason Feeney said processors and trade bodies had made "continued progression" against the Committee's recommendations to tighten processes and remove regulatory loopholes.

2 Sisters announced in December it would publish the results of all factory audits in a bid to regain public trust. Since then the FSA had worked closely with the poultry giant "to share intelligence and agree how best to present information in a consistent and comprehensible format", Feeney said.

It had now decided to formalise this relationship into a new 2 Sisters intelligence sharing group, where FSA and 2 Sisters senior technical management reviewed intelligence from consolidated audit results, feedback from the company's new mystery employer and whistleblower schemes; and regulatory audit and inspection results.

"Although still very much a pilot initiative, we believe this could provide the template for a more effective, collaborative and transparent approach to regulatory assurance across the sector," Feeney suggested.
The Efra Committee had previously criticised the failure of the sector's various checks and balances for holding companies to account and keeping customers safe, particularly over its failure to spot issues at 2 Sisters before the scandal emerged.

"For an industry which takes pride in the quality of its produce, we were surprised to hear of the apparently patchwork nature of the accreditation process," Efra said after its inquiry into the scandal last November.

"It appears relatively simple for someone to game the system and hide infractions - by opting out of unannounced visits by the accreditors, for example - and the lack of joined-up intelligence and knowledge-sharing seemingly presents many gaps into which misdemeanours can fall."

However, Red Tractor had now strengthened its terms to require all licensees who were BRC Global Standards certified to opt in for unannounced audits and to agree to sharing all assurance information between it and BRC Global Standards, Feeney said.

Other initiatives included the creation of a new food safety standard by BRC Global Standards, which was currently under consultation, refresher training across the sector, and the increased public promotion of the 'Tell Us' whistleblowing facility, he added, while mandatory CCTV in slaughterhouses came into effect on 4 May.

Meanwhile, the FSA was "confident" emergency measures of full-time presence in all 2 Sisters standalone poultry cutting plants was no longer required.

"On this basis cutting plant supervision stopped at the end of April and we have moved to unannounced inspections in all the cutting plants on a regular basis," Feeney said.