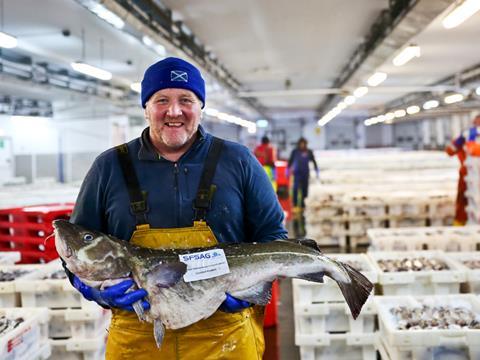 Fish and chip lovers rejoiced last week as North Sea cod was given a clean bill of health by the Marine Stewardship Council.

More than a decade after plummeting stocks put the fishery on the critical list, the MSC announced to fanfare that North Sea cod had recovered sufficiently to achieve certification.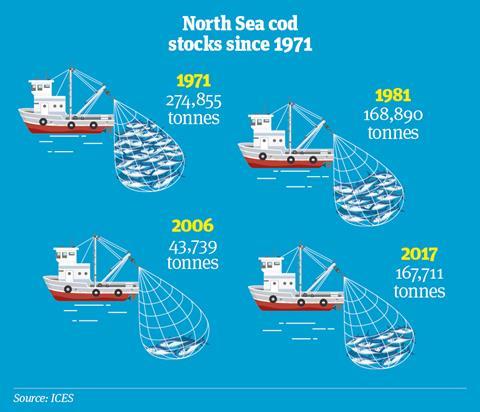 The stock's previous decline had become a cautionary tale against over-fishing. So what's the story behind its remarkable turnaround? And how did the fishing sector, governments and NGOs collaborate to save the species?

Put simply, more North Sea cod was being caught than the stock could biologically sustain, says David Parker, head of CSR at Young's Seafood. "There were more fishermen than the resource could handle," he adds, plus a lot of illegal 'black fish' landings - whereby catches were under-reported and then sold off the books.

This meant managers didn't have sight of the total amount of fish being taken each year, "which made setting sustainable limits tough", Parker adds.

"It was also before Common Fisheries Policy reform, when ministers actively and legally set quotas above sustainable limits recommended by scientists, leading to gross overfishing."

In fact, things got so bad that stocks in the North Sea fell from a peak of 274,855 tonnes in 1971 to just 43,739 tonnes in 2006, according to ICES - an 84% fall. Stocks are now at 167,711 tonnes, just under 1981 levels.

After piecemeal actions, such as Waitrose's decision to stop selling North Sea cod 18 years ago, a cod recovery plan was initiated in 2004 with input from the EU, Scottish government, retailers, processors, catching crews, the MSC and Seafish.
Cod recovery plan
"The plan's aim was to reduce the catch by 25% each year," says MSC senior communications manager James Simpson. "But as cod swims in a mixed white fish fishery with species like haddock, the key was to do it gradually, rather than by just imposing a moratorium."

Catches were reduced by decommissioning up to 60% of the North Sea cod fleet and by significant investment in new catching gear, including nets with larger holes to allow juvenile fish to escape.

Real-time closures - where skippers could close a 50 square mile-wide area of sea for 21 days after hitting quota limits - were also introduced, helping cut the catch by 10% in 2009 alone.
These measures and many more, such as seasonal closures in spawning grounds, were all voluntary, and represented "a bitter medicine to swallow for the catching sector", says former Birds Eye CSR boss Peter Hajipieris. But Mike Park, chairman of the Scottish Fisheries Sustainable Accreditation Group, says the catching sector's contribution to the return of cod was "extremely significant", without which stocks would not have recovered.
This spirit of collaboration has already been adopted in other fisheries, adds Icelandic Seachill CEO Simon Smith, with similar actions in tuna fisheries.

Arguably the biggest challenge now is to get consumers to buy into the species again. "They've been told for years there's no more North Sea cod, but it's been a confusing message, with many thinking all cod is endangered," Smith says.

"The fact North Sea cod is now sustainable will need to be reiterated on an ongoing basis for that message to stick."