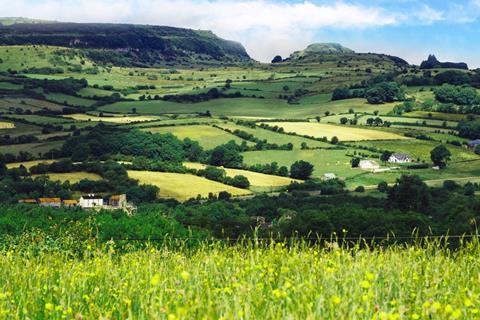 The Irish government has confirmed it aims to force farmers to grow grains amid concerns Russia's invasion of Ukraine could cause worldwide shortages and further price spikes.
Agriculture minister Charlie McConalogue on Sunday told public broadcaster RTÉ the plans would be discussed with farmers this week, after Sunday newspaper The Business Post reported the government was considering the move, which could see Irish growers diverted from export-orientated farming.
McConalogue refused to give further details about the grains directive and said it would be discussed at a meeting with farmers scheduled for Tuesday.
Prices for wheat, corn and sunflower oil are surging in the wake of Russia's invasion of Ukraine, which is a major global exporter of grain. With the country's ports closed and the conflict threatening to disrupt spring planting, fears are also mounting over global supplies. "Farmers in Ukraine were planning on planting their crops" but now "many of them are going to war instead", said McConalogue.
Ireland's farmers have typically focused on meat and dairy, growing only 40% of the country's grain needs. But overall the country is capable of producing enough food for 40 million people, according to McConalogue.
The Irish Farmers Association (IFA) said it had not heard about the proposals prior to the media reports and warned the government it would be "very unwise" to decide on the matter "before engaging fully with farmers".
IFA president Tim Cullinan said farmers had been hit hard by soaring costs for fuel and fertiliser over the past 18 months. "This is where the government needs to focus their efforts, as well as looking at some of their own regulations," he said.
However, McConalogue would not say if farmers were to be paid under any grains production mandate. "That's something we will work together on," he said.
Ireland ranked alongside France and The Netherlands as the leading EU member state suppliers of food to the UK, according to data published last year by the Food and Drink Federation. The UK imported almost half its food consumed in 2020, according to the British government's December Food Security Report, with half those imports coming from the EU.