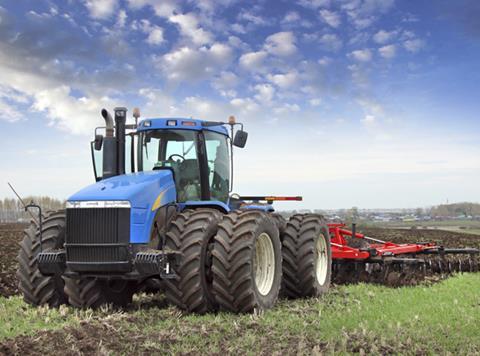 A farming growth plan is needed to halt the backward slide in UK food production self-sufficiency, the National Farmers Union has warned.
Citing analysis of Defra statistics that revealed the UK only produced 60% of the total food it consumed, NFU president Meurig Raymond said food supplies for the year would have run out today (7 August) if the UK could only rely on domestic produce.
With self-sufficiency levels standing at 62% this time last year, and at 75% in 1991, Raymond bemoaned the "downward slope in self-sufficiency" and called for a change in policy.
His warning followed the publication of the NFU's Backing the Business of British Farming report in February which highlighted the scale of reduction in agricultural production between 1991 and 2012.
This included a fall of 13.7% in cereal production, a drop of 19.3% in fresh vegetable production, and 43.8% in orchard fruit production.
"To think that UK food would only last until today without imports is an alarming notion," said Raymond. "We know people want to buy British food. What we need now is for farming to be at the heart of decision making across the wider food industry and government, to allow for more food to be both produced and consumed here in the UK."
He added that British farmers were ready to produce more but said "a cohesive partnership of the industry and government backing" would be required to support an increase in production and attract new entrants to farming and wider agriculture careers.
Defra claimed the UK's current rate of self-sufficiency "far exceeds" those levels from the past.
"But we are not complacent and addressing future demand for food remains a key priority," added a spokesman. "We continue to work with industry and support UK producers to help boost food production - this includes our £160 million Agri-tech Strategy, driving innovation in farming and developing new resilient varieties of crops, and our plan to see the public sector sourcing £400 million pounds worth of food from the UK that they currently import."