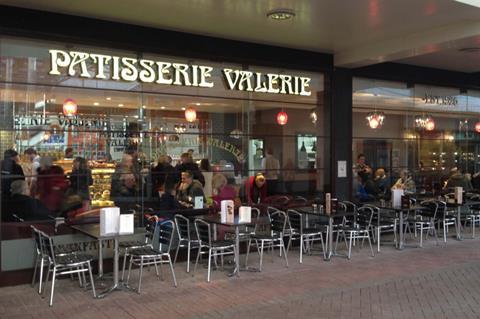 Patisserie Valerie is set to close nine sites after "a period of unprecedented challenges" affected some of the business's locations permanently.
The café and bakery chain said the nine branches it had decided to close had not recovered "as well as we expected" from the pandemic.
They comprise Belfast Donegal Square, Belfast Castle Lane, Belfast Forestside, Victoria Station, Windsor, Dundee, Glasgow Central, Eastbourne and Exeter.
The company has declined to comment on the number of staff affected by the decision.
CEO James Fleming said: "Whilst closing stores is never an easy decision to take, we are confident this is the right thing to do to ensure the group is in a stronger position to continue investing and delivering the high-quality experience our customers rightly expect in these challenging times."
After the store closures, the group's VP Retail subsidiary will cease to trade.
Despite the trimming of the estate, Patisserie Valerie said its wider business "continues to grow", particularly via its online cake delivery service and national wholesale partnership with Sainsbury's.
Its cakes and pastries officially hit Sainsbury's shelves nationwide in November 2020. This followed a successful trial in 2017 and 2018 in select stores.
Patisserie Valerie had its fair share of challenges even pre-Covid, when it was bought out of administration by Causeway Capital Partners in 2019.
In 2020, Patisserie Valerie and Bakers + Baristas merged, though they still continue to operate under their respective brands.