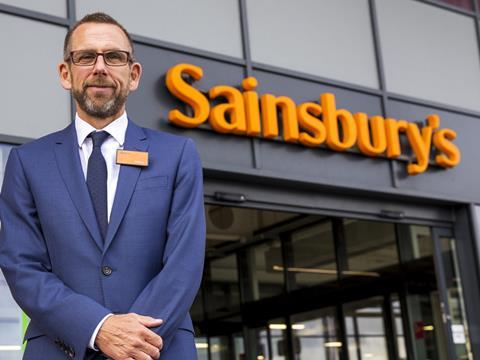 Your store replaced a much smaller one about three years ago. How has it all worked out? It's been great. I joined the old store as a deputy in 1990, so it's been a real journey for me. We've pretty much doubled the size of the store. The food footprint has stayed roughly the same, but the big increase has been in clothing and general merchandise. It is important that we are a real destination shop as we have basically every competitor within a couple of miles. We've had double-digit sales growth every year since opening and are ahead of our three-year investment curve.

What is your secret to delivering great customer service? I don't think there is a secret, really. The way I see it is that a can of baked beans is a can of beans and shoppers are not going to come in for that. They come for the service. I tell everyone that if you are shy then you might be in the wrong line of work. No one here is going to get in trouble for chatting to a customer. Also, when we re-opened we grew from 220 to 470 colleagues. We trained everyone at the same time, which has created a strong team feeling.

How has trading been over the summer? We are a coastal store, so rather than customers leaving the area for two weeks every year, we have more people coming to us. Obviously the weather has been a bit up and down, but again we are ahead of our summer targets. In the last few weeks we have done very well on the back to school range. The quality of the Tu clothing in particular is really excellent.

What's the next big event? We have the last week of back to school this week then a baby event next week before we get fully into Halloween. We actually had our first Christmas items come in yesterday: mince pies and Christmas cake. I've had a look and people are starting to buy them already. The planning is well underway for the golden quarter, with Black Friday in there as well.
Winner: Sainsbury's Dadson Way, Ramsgate
Store manager: Daren Turner
Opened: 2014
Size: 76,000 sq ft
Market share: 10.5%
Nearest rivals: Lidl - 0.2 miles, Tesco - 0.3 miles, Iceland - 0.4 miles, Asda - 0.7 miles
Store data source: Analysis by CACI. Call the market planning group on 020 7602 6000