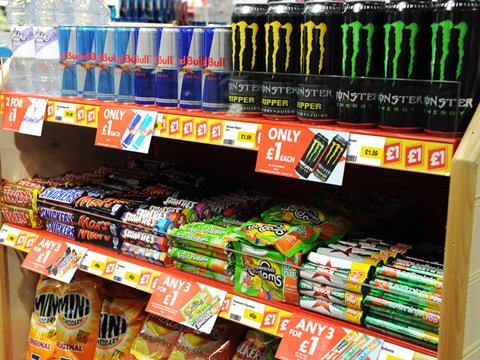 Misleading supermarket pricing practices are not widespread across the sector according to the Competition Markets Authority – however it is introducing a series of measures to improve compliance, bring greater clarity to shoppers and simplify the regulations.
This morning the CMA issued its response to the super-complaint lodged by consumer body Which? on 21 April.
Which? claimed to have consistently identified a range of misleading and confusing pricing tactics in supermarkets – like dodgy multi-buys, shrinking products and baffling sales offers – that exaggerate discounts over a seven year period. It also warned that shoppers could be collectively losing out to the tune of hundreds of millions of pounds.
In its investigation of the super-complaint the CMA said it did find examples of pricing and promotional practices that have the potential to confuse or mislead consumers and which could be in breach of consumer law.
However, it has concluded that "these problems are not occurring in large numbers across the whole sector and that generally retailers are taking compliance seriously to avoid such problems occurring."
One area in which the CMA said more could be done was that of unit pricing in terms of reducing complexity to make it a more useful comparison tool for consumers.
Therefore it is recommending that the Department for Business, Innovation and Skills (BIS) publishes best practice guidelines on the legibility of unit prices, and looks at ways to simplify and clarify legislation, including how the law requires items to be unit-priced when they are on promotion. The CMA has also published 'at a glance guidance' to help consumers make better use of unit pricing.
The CMA also said it will work with businesses to cut out promotional practices which could mislead consumers. This includes the practice of running 'was/now' promotions where the discount price is advertised as a promotion for longer than the higher price applied.
To improve compliance the CMA also recommends that, in its ongoing review of the 'Pricing Practices Guide', the Chartered Trading Standards Institute clarifies how the legislation applies to certain promotional practices.
"We have found that, whilst supermarkets want to comply with the law and shoppers enjoy a wide range of choices, with an estimated 40% of grocery spending being on items on promotion, there are still areas of poor practice that could confuse or mislead shoppers. So we are recommending further action to improve compliance and ensure that shoppers have clear, accurate information," said CMA senior director Nisha Arora.
Which? welcomed the verdict even though the CMA did not agree fully with its assertion.
"The CMA's report confirms what our research over many years has repeatedly highlighted: there are hundreds of misleading offers on the shelves every day that do not comply with the rules. This puts supermarkets on notice to clean up their pricing practices or face legal action," said executive director Richard Lloyd.
"Given the findings, we now expect to see urgent enforcement action from the CMA. The Government must also quickly strengthen the rules so that retailers have no more excuses. As a result of our super-complaint, if all the changes are implemented widely, this will be good for consumers, competition and, ultimately, the economy."