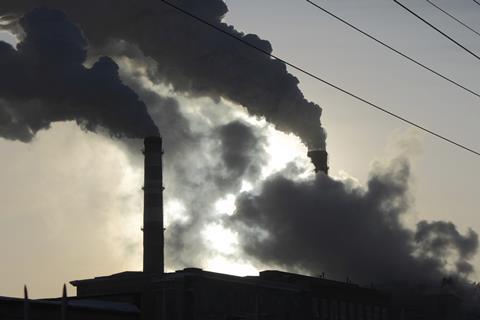 Food and drink companies are to face new "more ambitious" targets on greenhouse gas emissions, amid fears the industry's progress to date has been too disjointed to achieve UN reduction goals.
Wrap said it was looking to develop targets under the industry's Courtauld 2025 commitment, which would allow supermarkets and suppliers to go "further and faster" on reducing CO2 emissions.
When Courtauld 2025 was launched in 2015, it included a target to reduce GHG emissions associated with production and consumption of food and drink in the UK by 20% per person.
Last year Wrap reported that around 7.1 million megatonnes of CO2 reduction had been delivered across the food and drink system since the 2015 target was set.
However, a progress report by Wrap today said an overly "siloed" approach and a "proliferation" of ideas about how to tackle GHG emissions was proving a major barrier to the industry's efforts to reduce global warming. It said it planned to re-engineer Courtauld 2025 to tackle the issue head-on.
"The climate is now widely recognised as the most important issue of our time, and there is a need to go further and faster," said Wrap CEO Marcus Gover.
"As a result, we are proposing to develop a more ambitious target for Courtauld: one that is in line with the pathway needed to help limit warming on a global scale to 1.5ºC."
Wrap said the new target would be in line with the UN's Sustainable Development Goal 13, which calls for "urgent action to combat climate change and its impacts".
The report claims many food and drink businesses are facing difficulties in how to robustly track and deliver progress against supply chain GHG targets.
It says: "Working in silos has led to a proliferation of different approaches for GHG accounting and a difficulty for businesses in some parts of the supply chain facing multiple requests for information.
"In some cases, these challenges have created an uneven playing field and a barrier to progress."
Wrap has set up a forum to develop the new target, which will bring together different parts of the supply chain to consider what is needed to help the whole industry "move forward faster".
Gover said: "The global pandemic has tested us like nothing we have faced before in our lifetimes. It has pushed supply chains and services to breaking point.
"But it has also unleashed innovative thinking and decisive action. We now need to harness that agility and ingenuity to tackle the greatest challenges of our generation: fixing our unsustainable global food system so that it enables both people and planet to thrive."
Wrap's move to bolster the Courtauld agreement comes with the BRC spearheading its own roadmap to tackle the causes of climate change. Twenty major retailers signed up to a declaration in July.