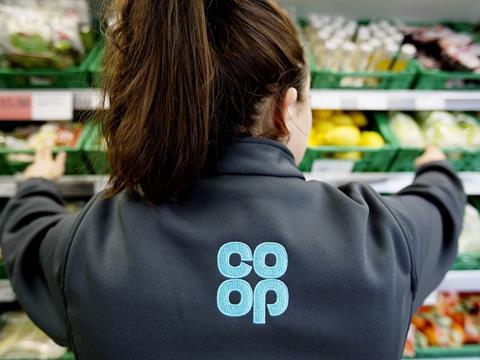 The Co-op will be celebrating British produce in all its stores and touring the UK with a roadshow as part of British Food Fortnight 2016.
The retailer is the official sponsor of the event, which runs from 17 September (Saturday) to 2 October and is being subtitled 'Building the British food brand in preparation for Brexit'.
Alexia Robinson, who founded British Food Fortnight in 2002 after the foot and mouth crisis, said British food production faced a "watershed" after Brexit.
"Subsidised and regulated for 40 years by Europe, our farmers will now be competing in a global marketplace," she said.
"British food is produced to the highest standards; it really is some of the very best in the world, and the opportunities to trade on this in the global market are immense.
"But building the brand 'British food' starts at home and it is more important than ever that we excite the British public to buy it."
Robinson said the campaign was asking the government to join it in promoting British food and, as part of its Brexit planning, to make it a priority that schools, hospitals and all government organisations sourced British food.
The Co-op said its roadshow across England, Wales and Scotland would highlight its British sourcing credentials by inviting visitors to meet its producers around the country and sample different foods and products.
In addition, the retailer will be researching traditional British recipes and local specialities, engaging colleagues in activities that celebrated British food and its producers and supporting the event online at coop.co.uk/food.
"Co-op are very proud of our British credentials from product and ingredient sourcing to our support of British farmers through the Co-op dedicated farming groups, the levels of investment we make into British sourcing and the increasing amount of locally sourced products in our stores," said food policy manager Cathryn Higgs.
"With a store in every single postal area of Britain, we are local to everyone who wants to support and buy British food."