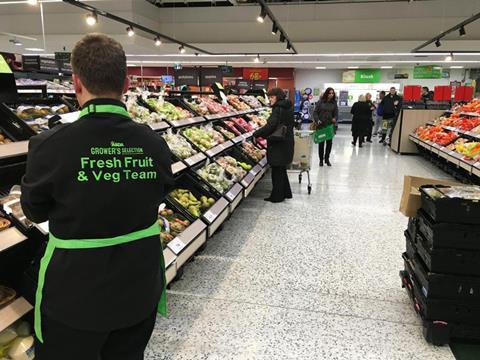 Asda has asked suppliers for payments worth millions of pounds to fund a dramatic new phase of its Project Renewal strategy, amid the threat of a nationwide cull of thousands of SKUs in the summer, The Grocer can reveal.

The struggling Walmart giant has launched category-by-category negotiations with suppliers, urging them to slash prices by up to 10% and to invest huge sums in areas such as promotional funding.

Asda told The Grocer the move was an attempt to get closer to Aldi and Lidl on price, without "sacrificing its profitability".

It plans to slash its cost base to pave the way for a nationwide rollout of revamped stores from June, featuring a range simplification in which some categories will be reduced by as much as 25%, while promising big increases in volumes.

Documents seen by The Grocer show the supermarket has begun asking suppliers how much they are prepared to pay as an "incremental investment offer", covering "case cost reductions, promotional funding and other investment".

Companies have been asked what they would require in return as strategic partners in Project Renewal, including promotional activity.

"Please complete the below providing a clear view of your proposed investment and any conditions attached to unlocking funds," adds the document, which asks suppliers to fill in sections marked £xm.

Asda said the negotiations were underpinned by a "huge piece of research" across its entire range, spearheaded by consultants Bain & Company, called in by CEO Andy Clarke.

Several suppliers said Asda had asked for a 10% reduction, which could be "either simply a cost price reduction or a mixture of lower costs and promotional investment".

"Does the wording sound like a threat or a promise to you?" one supplier asked.

Ged Futter, former senior buying manager for frozen food at Asda, and now a negotiation trainer, also predicted the tactics might come under wider scrutiny.

"Asda are now asking suppliers for their requirements. I have never seen this before. The removal of brands will not be a customer-led decision but a financial one. This point should be of most interest to the GCA and CMA. This project is based on suppliers' ability to pay. Where does this leave medium-sized and smaller suppliers?"

However, the Asda spokesman said its negotiations were "very transparent". "We are moving towards a much more streamlined cost base and a simpler and sharper way of business," he said.
"We know that suppliers are going to be nervous but our message is we think we have an opportunity to achieve volume growth," he added. "All our buyers have received stringent training in GSCOP," he added. "In no way is this an attempt to squeeze out smaller suppliers. We are and will continue to be a huge supporter of the innovation they can bring."
The new-look Asda
Revamped produce and meat sections launched in trial at Killingbeck, near Leeds, in January
It is set to introduce a smaller meat range with up to 25% fewer SKUs
Produce fixture features new sloping, lower-level shelves
Asda has also brought in new uniforms and training for fresh staff in the trial, set to be rolled out nationwide from June onwards
Asda will implement learnings from previous trial stores, in which it experimented with reducing its range of frozen items by 20%
Asda claims the rationalised ranges have led to an upsurge in volumes
Bain has set a target to close the price gap with the discounters to 5%