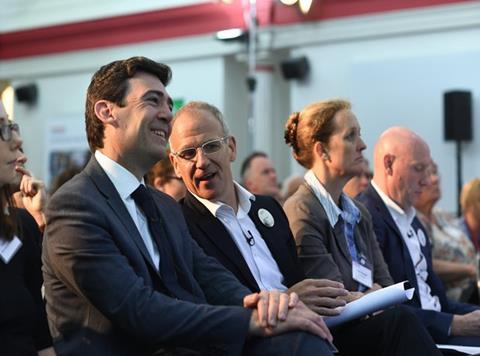 Tesco's activities added £37.3bn to the wider UK economy last year, according to a new report by KPMG.

The Value of Your Town report, commissioned by Tesco, set out the impact of Tesco's role in supporting jobs, businesses and suppliers, as well as charities and community organisations.

It found the UK's biggest retailer made a direct contribution to the economy estimated at £6.4bn, predominantly driven by its Tesco grocery business, including its One Stop franchise.

But KPMG estimated the boost to the economy through Tesco's employees and its supply chain and their subsequent spending came to a further £30m plus.

As of April 2017 the report found Tesco directly employed 296,967 people, but that it indirectly supported the equivalent of nearly 450,000 more jobs in the UK.

Tesco CEO Dave Lewis met with the mayor of Manchester Andy Burnham at an event to launch the report over the weekend.

Lindsay Boswell, CEO at UK food redistribution charity FareShare, also attended the event to highlight the success of Tesco's Community Food Connection scheme, launched in 2016 to reduce food waste

Around 240 groups use the scheme across Greater Manchester which saw just over 470,000 meals generated in 2016/17.

"We wanted to find out the contribution we make to each of these communities," said Lewis.

"So we commissioned independent research which provides an unprecedented level of information on our role in towns and cities like Greater Manchester, from the 28,000 jobs we support in the area, the taxes we pay, the 300 suppliers we partner with in the region, and the community groups we support."

Lewis, who came under fire from some shareholders this week over the size of his £4.87m pay package, was in Downing Street yesterday to meet with PM Theresa May.

It came as bosses of some of the biggest companies met with the PM and her ministers ahead of crucial talks on post-Brexit customs arrangements and fears of a trade war with the US, sparked by president Donald Trump's move to slap steel and aluminium tariffs on EU imports.