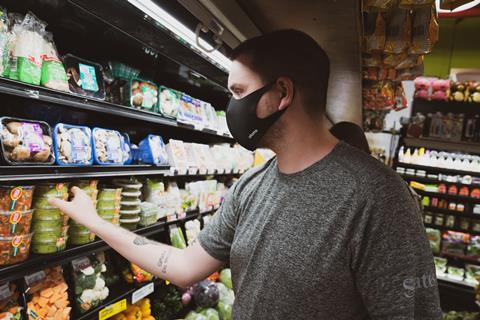 Supermarkets in Wales are facing a threat of tougher restrictions on the number of shoppers allowed in stores, as the government tightens its lockdown measures.
More police and environmental health inspections are also in the pipeline, including checks on whether staff and customers are wearing masks.
Ministers met with supermarket bosses yesterday to discuss the clampdown, which could come into force in the next few days.
It is understood concerns were raised supermarkets needed to do more to restrict numbers and ensure social distancing in stores.
The move comes amid claims supermarkets have loosened coronavirus measures compared with the first lockdown in March, despite soaring numbers of Covid cases.
The Welsh government has already forced supermarkets to cordon off non-essential aisles.
Welsh first minister Mark Drakeford told the BBC: "If people go out shopping, I want to be confident that supermarkets are being run in Wales today in the way that they were being run back in March and April."
Sara Jones, head of the Welsh Retail Consortium, said: "Retailers continue to take coronavirus measures very seriously and consistently uphold high hygiene and safety standards.
"Firms have already invested hundreds of millions on safety measures including Perspex screens, additional cleaning, and implementing social distancing.
"We remind the public that it is vital they play their part: maintaining social distancing inside stores and outside; washing hands regularly; be considerate of fellow shoppers and staff members; and where possible, try to visit shops at quieter times.
"We will continue to work constructively and positively with the Welsh government on Covid and are open to discussing with them what further mitigation measures can be taken and the data and science underpinning their thinking."