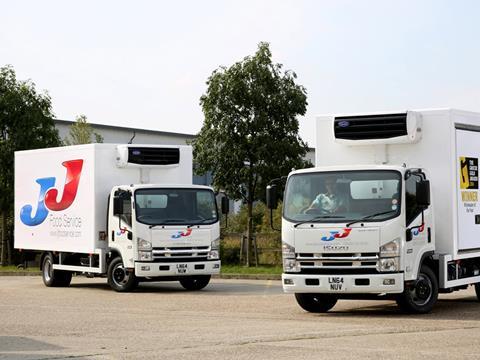 JJ Foodservice is hosting trade days across ten of its UK branches, offering businesses free products and discounts.

Products on offer span food and drink, packaging and hygiene categories.

The foodservice operator is offering a range of free samples including a fish and chip lunch served by mobile caterer Flipping and Frying.

It will also host fish and chip workshops to support restaurants and takeaways looking to enter the sector or to boost their existing skills.

"We are keen to tell customers about our great products and services, so whether you're a café or restaurant, hotel or takeaway, our doors are open to all," said group general manager Terry Larkin.

"We will be showcasing a range of big brands as well as our own private label lines, all competitively priced. Our team will be on standby to support your business needs."

The trade days kick off in the south at its Enfield, Dagenham and Sidcup depots, taking place on 3 June, 10 June and 17 June respectively.

JJ Foodservice then arrives in Bristol on 1 July, followed by Birmingham on 29 July and Leicester on 5 August.

After that, the trade days will take place in Newcastle on 12 August, Doncaster on 2 September, Manchester on 9 September and Leeds on 16 September.

JJ Foodservice is an independent foodservice company delivering from 11 branches across the UK to cafés, hotels, and quick service restaurants as well as schools and local authorities.