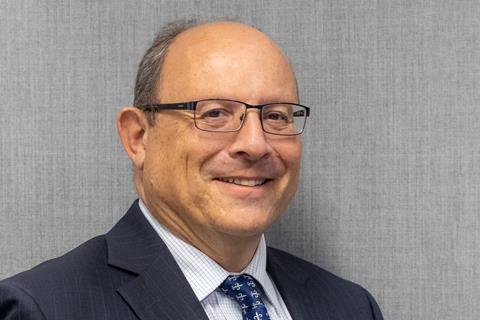 I have now launched 'Tell the GCA' – a confidential platform for groceries suppliers to report any behaviour by one of the retailers I regulate they believe to be in breach of the Groceries Supply Code of Practice.
'Tell the GCA' offers a straightforward way for suppliers to report an issue in total confidence that the information they share can remain anonymous.
It is based on a tried and tested platform operated by an independent third party that is used by corporations across the world to protect the identities of people providing information. It will in effect act as a direct digital hotline to me – with no need for suppliers to go through other organisations if they are concerned about their identities becoming known.
As the GCA I have a legal obligation to protect the anonymity of suppliers who report code issues to me if that is what they wish. In its seven years the GCA has had a proud record of maintaining that anonymity, even during two major investigations. Yet it is disturbing that in each annual survey a significant number have reported they would not bring an issue to the regulator because they fear retaliation.
Seeing these very real concerns, I knew I had to go further than just assuring suppliers I would protect their identities. I had to offer a tangible demonstration that suppliers should not harbour these concerns. I believe 'Tell the GCA' will achieve this. It is a genuine channel for secure communication and certainly not a gimmick.
Suppliers or other interested parties who log on will find a simple form that asks them to describe their code-related concern, the retailer or retailers to which it applies and the date of the event in question. They will be asked to choose whether to remain anonymous or provide personal details.
I am also asking them to open a secure postbox on the platform, so even without their contacts I can post questions if I need more information to take action. Suppliers who do so will be given a case number and choose a password so they can log in securely to check if I have posted any questions or provided any update.
I trust that suppliers will recognise that I work in a very transparent way and that I recognise that clear commitments and actions build trust.
That was the approach I took in asking the code compliance officers to make a formal commitment to treat any discussion held with a supplier in the strictest of confidence. Of course it may be challenging for a CCO to pursue an issue effectively within a retailer if the supplier wishes to remain anonymous. But the important thing is that this commitment means that it is up to the supplier to make that decision.
'Tell the GCA' is not a replacement for suppliers contacting me directly, if that is what they want. My door is always open to suppliers and though Covid-19 has hampered my ability to get out and about to meet them, I will do so as soon as conditions allow.
It is important to me to hear about issues first-hand, and this Thursday I am holding my first webinar to discuss how I am working and my impressions of the sector, as well as answer questions. It's not too late to sign up – details on gov.uk/gca.
And I am looking forward to seeing the results of the 2021 survey, which has already had a strong response. It's open for another three weeks so if you are a supplier reading this please take the time to complete it before 21 February at yougov.com/gca. Your answers can help your business.
Groceries suppliers can access 'Tell the GCA' at www.telltheGCA.co.uk.