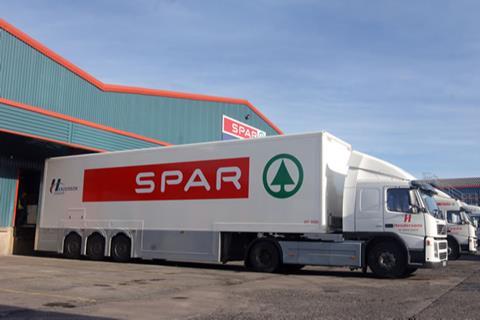 Sainsbury's is sourcing products from Spar wholesaler Henderson Group in a bid to plug gaps in its Northern Irish supply chain that have been created by Brexit red tape.
The Belfast-based wholesaler is supplying about 300 products to Sainsbury's, which operates 13 stores in Northern Ireland. The products include local and national branded lines as well as just under 100 Spar products.
Northern Ireland continues to operate under EU regulations despite the UK formally leaving the EU on 31 December. Export health certificates must be obtained for products containing animal parts that are transported to NI from GB.
Many food products will need to go through a border control post at sea ports, where paperwork will be checked and some physical inspections will take place.
Hendersons, which said more than 75% of its fresh products are made locally, is supplying items such as fish, bacon and chorizo.
It is also supplying ready meals, houmous, desserts and soured cream.
"A small number of our products are temporarily unavailable for our customers in Northern Ireland while border arrangements are confirmed," said a Sainsbury's spokeswoman.
"We were prepared for this and so our customers will find a wide range of alternative products in our stores in the meantime and we are working hard to get back to our full, usual range soon."
A Hendersons spokeswoman added: "Over the last several months we have been contingency planning for Brexit to minimise any disruption to the food supply chain for our 470 stores across Northern Ireland after 31 December 2020.
"We can confirm that we have entered into a temporary supply agreement with J Sainsbury supermarkets that will see both parties working together to ensure availability for our customers."