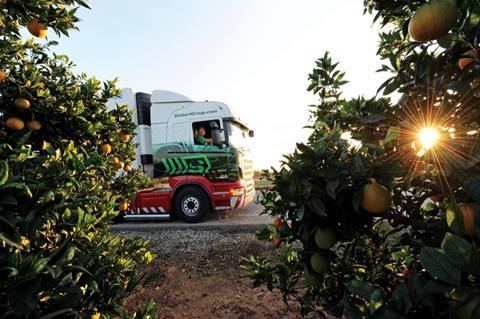 Industry bosses have warned the government's targets to slash vehicle emissions will be missed unless it does more to encourage companies to create greener transport fleets.
The BRC has written to transport secretary Grant Shapps warning without government intervention to generate faster adoption of green vehicles, its 2035 net zero target is fantasy.
It comes as a new report by BearingPoint, commissioned by the BRC and DP World as part of the BRC's Climate Action Roadmap, found 75% of retail companies had no large-scale green fuel vehicle fleet. That was despite 88% of retailers operating in-house fleets having some type of green fuel vehicle.
The letter calls for financial incentives to encourage the uptake of green fuel vehicles, such as a 0% VAT rate for new green vehicle purchases. It also demands improved infrastructure, with an accelerated rollout of public charging and fuelling infrastructure for green vehicles, particularly along major trunk roads.
The BRC has also called for the government to legislate timescales for phasing out diesel and petrol-fuelled heavy goods vehicles.
The BRC's Climate Action Roadmap aims to ensure the retail industry and its supply chains reach net zero by 2040. Peter Andrews, head of sustainability at the BRC, said it was vital the government acted on the concerns if the target was to be reached.
"Retailers and fleet operators are making decisions in the next few years about the vehicles that will be operating in 2030 and beyond," he said.
"This is why it's so important to make sure green fuel options are not only available, but invested in. Government has a key part to play, not just in encouraging uptake of these technologies, but also in supporting further research and development in this area.
"If the UK is to become a world leader in the transition to net zero, we need action today."
Craig Moore, head of commercial park at DP World, said: "The report is timely and shines a spotlight on the steps which need to be taken now if we are to remain on track to achieve net zero targets. We welcome the findings and will continue to work with industry and its representatives to play our part in investing in new and ever greener technology."