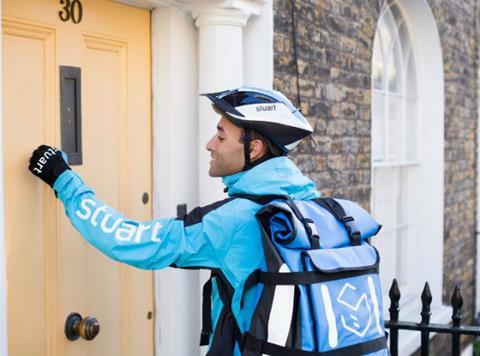 Rapid delivery specialist Stuart has expanded to Bristol, Manchester and Liverpool.

The food and general retail courier has previously delivered in London, Newcastle, Leeds and Sheffield, with grocery operations including Sainsbury's one-hour service, called Chop Chop.

Stuart also operates in France and Spain.

Last year COO David Saenz said the company wanted to expand internationally from 12 to 30 cities, with Manchester and Liverpool likely candidates for 2018.

Writing on LinkedIn on Monday, Saenz said: "We launched Bristol last month and actually launched Manchester and Liverpool today."

He added: "We haven't confirmed grocery ­partners for the new ­cities yet."

Stuart launched in 2015, mainly delivering meals for restaurants, but has expanded into other e-commerce sectors, with clients including Zalando, Decathlon, Carrefour and KFC.