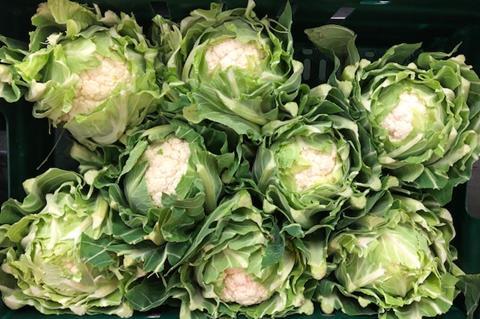 Aldi has begun selling cauliflowers and cabbages without plastic packaging in a trial in Scotland which could spread across the discounter's UK estate.

Four varieties of cabbage - savoy, red, white and pointed - along with cauliflowers are available to buy now plastic-free, in a move anticipated to save half a tonne of wrapping over six weeks.

Spread across the UK, the saving would rise to 110 tonnes annually.

It comes after rival Iceland introduced a loose fresh produce aisle with 35 packaging-free fruit and veg lines at a Food Warehouse branch in north Liverpool last month.
Aldi last year pledged to make all own-label packaging 100% recyclable, reusable or compostable by 2022. The supermarket claims to have replaced more than 2,500 tonnes of plastic packaging with recyclable alternatives since May.

"We're working hard to reduce plastic, but we also need to ensure that reducing packaging doesn't lead to unnecessary food waste," said Fritz Walleczek, Aldi UK's managing director of corporate responsibility.

"We're hoping the outcome of this trial will be positive, and something that we can roll out across the rest of the UK."