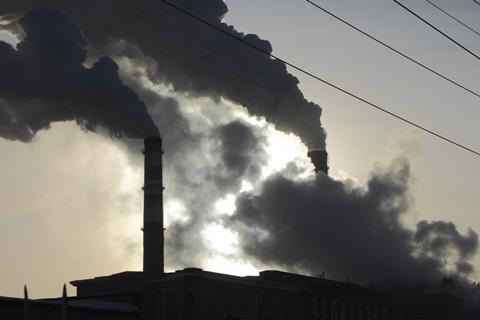 Suppliers face a "huge administrative burden" of rolling out carbon labelling on their products, with the government due to consult on making them mandatory, The Grocer can reveal.
The FDF this week revealed ministers planned to consult on mandatory labelling as part of a post-Brexit overhaul of packaging requirements next year.
The move comes as a number of suppliers have begun rolling out carbon labels on their products, after a major retreat from the concept a decade ago saw schemes such as the Carbon Trust label take a back seat.
"My understanding is it will be a proposal that comes in the forthcoming Industrial Decarbonisation Strategy in the spring," Emma Piercy, head of climate change & energy policy at the FDF, told its annual convention this week.
"At this stage we don't have any further information, but there will be a consultation coming next year and we will see differences between sectors – it won't all come at once."
However, Julie Gartside, European operations manager: advisory services at carbon and energy experts SLR, said there were major implications for suppliers who faced the threat of being buried in red tape.
Gartside, who has previously worked with the likes of Coca-Cola on developing carbon label schemes, told The Grocer: "Getting a really good meaningful number is a lot of work and I'm a little bit worried about the consultation on behalf of the industry.
"It's more than likely to be a 'dipping a toe in the water' exercise to try to get some differences appearing so consumers can make an informed choice. The impact depends on what the consultation says.
"I'm very nervous about any new policy that asks us to go away and do more reporting and more detailed analysis, that takes us away from the issue of what we can actually do."
In January The Grocer reported that Quorn was claiming a world first for a meat-free food manufacturer by publishing the carbon footprint of individual products in its range. The brand started publishing Carbon Trust-accredited carbon footprint data for more than 60% of its best-selling products on the Quorn website.
In August, plant-based producer Upfield announced plans to introduce on-pack carbon labelling across its portfolio by the end of 2021.
Carbon labelling has been a rollercoaster issue for the industry.
In 2007, Tesco announced it was putting a carbon footprint on all its products, with other companies including PepsiCo, Innocent and Boots joining a government-backed pilot scheme. But in 2011 The Grocer revealed Tesco was dropping the labels, claiming too few brands were taking part, making it impossible to reach a "critical mass".
However, since then, the move towards a net zero target for the UK has gained momentum.
Last month, the BRC launched a Climate Action Roadmap with targets of decarbonising stores by 2030, deliveries by 2035 and products by 2040.
Meanwhile, the government is due to publish its own roadmap for the food and drink industry to develop a "decarbonising pathway" next week.
A spokesman for Defra said: "The government is committed to a wide-ranging review of food labelling following the transition period to ensure the food labelling regime fully meets the needs and expectations of consumers and producers. This will include careful consideration of how food labelling might contribute to the outcomes of the National Food Strategy, which is looking in detail at creating a better food system for people and for the environment."