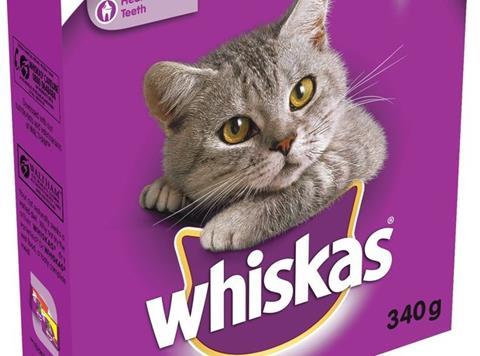 Mars Petcare has unveiled a new recycling scheme in a tie-up with recycling experts TerraCycle.

The Pet Food Recycling Programme, billed by Mars as the first of its kind in Europe, will see the petcare giant launch designated drop-off collection points across the country where shoppers can return plastic pouches and bags from Whiskas and James Wellbeloved products. They can also be mailed in via freepost.

Once the items have been collected, they will be sorted, cleaned and shredded. Food residue will be composted, while packaging materials will be turned into small pellets, which can be converted into "useful" items such as park benches and furniture.

Pet owners were "some of the most engaged and passionate consumers when it comes to issues that affect animals and our planet" said Mars Petcare MD Deri Watkins.

"It's critical that the petfood industry responds to the challenges around recycling and plastic waste. Businesses like ours need to pioneer new responses to this problem."

Mars Petcare is inviting other manufacturers to join the scheme and "expand its impact through wider collaboration".

It comes as a number of big fmcg brands have unveiled similar initiatives. Pringles last month kicked off a recycling scheme, also in a deal with TerraCycle. It is asking shoppers to send empty cans of Pringles by freepost to the recycling company. Previously, the snack brand's packs could not be recycled in the UK.

Walkers, too, has teamed with TerraCycle for its own scheme to recycle crisp bags.