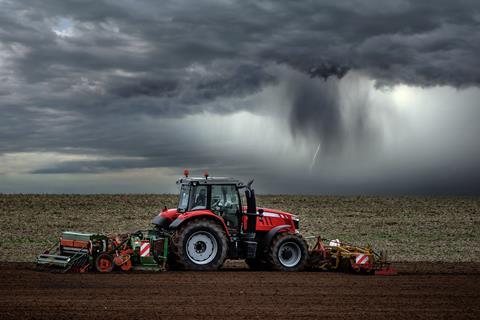 "Out of the frying pan…" Anyone watching the news over the last few days will not need reminding how that saying ends. And for those who prefer their warnings in writing, this week's Intergovernmental Panel on Climate Change (IPCC) report provides as much chapter and verse as anyone could reasonably want as to what the future may look like if more is not done, both to mitigate and adapt to the risks ahead.
Coming on top of Brexit and covid, neither of which are exactly behind us yet, this is a daunting ask for a food industry that has already shown huge resilience and determination to keep supplies moving. But, as the IPCC report and Henry Dimbleby's National Food Strategy both make clear, business as usual is no longer an option – and time to make changes is fast running out.
Doing work on my own trade association's future sustainability strategy, I came across the following quote: "The case for urgent action in the global food system is now compelling. We are at a unique moment in history as diverse factors converge to affect the demand, production and distribution of food over the next 20 to 40 years."
It may surprise some of you to learn those words come from the preface to the UK Office of Science's own Foresight report on The Future of Food & Farming published in 2011, some 10 years ago. So we are already well behind the pace in what appears to be an accelerating food security race.
Like climate change itself, the effects of failing to provide enough healthy, sustainable and affordable food cannot be confined to individual countries or regions. And the two issues are inextricably linked in other ways, given the likely impacts of higher temperatures, increasingly chaotic weather systems and natural resource pressures on the productive potential of farming in many parts of the world.
That means changes to our food systems have to happen in parallel with other changes, such as decarbonising energy supplies, improving transport and distribution systems, tackling deforestation and biodiversity loss and promoting more environmentally sustainable patterns of production and consumption across all aspects of our daily lives.
Radical though it undoubtedly is, Henry Dimbleby's National Food Strategy arguably does not go far enough in highlighting the bigger picture of challenges we need to overcome.