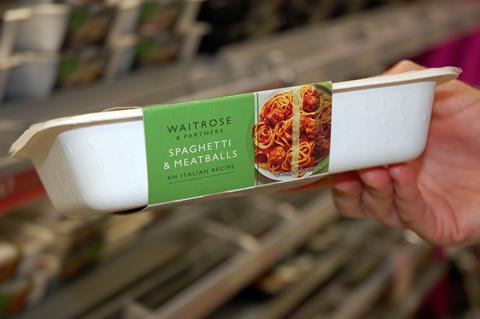 The new BBC series, War on Plastic, puts the environmental issues raised by Blue Planet II emphatically back in the public spotlight. Proposing an activist consumer campaign against single-use plastics, the programme lifts the lid on weaknesses in the UK's environmental credentials.
War on Plastic is well timed: the results of a government consultation on much-needed changes to, and investment in, UK plastics recycling and re-use infrastructure are expected later this year. However, systemic changes of this magnitude need to be phased in over a period of years. How will industry shore up public trust in the interim?
While plastic comes under fire, supermarkets and brands are under mounting pressure to respond to customer concerns and communicate 'green' credentials. Previous industry responses, as exemplified by the 2018 UK Plastics Pact, have stressed a collective approach focused on moving to better recyclability and avoiding 'hard to recycle' plastics. Among the supermarkets, only Iceland went out on a limb and promised to eliminate plastics altogether from own-branded products.
But in 2019 the BBC has upped the ante by casting doubt on the integrity of recycling – and on the trustworthiness of a broad range of value-chain participants. The temptation for retailers and brands will be to distance themselves from industry solutions and move further in the direction of non-plastic materials perceived as more 'natural' by the public. But if unilateralist approaches gain traction, and we lose the economies of scale as well as the focus and public buy-in necessary for an effective recycling system, it could set the UK back years.
So what's happening on the ground? Through our retail audits, we have tracked packaging materials choices and formats across a range of food sectors for the past four years. In the ready meal sector, for example, while black plastic cPET remains the de facto standard, we've seen increasing use of wood and bamboo, pulp, coated board and aluminium as well as a shift away from black plastic to clear polypropylene and coloured cPET.
Our audits clearly illustrate the different approaches taken by the main grocery chains in terms of materials selection: the largest players have most invested in current standards and most to lose from any loss of trust, so are more wary of fragmentation. Smaller players, seeking to differentiate their environmental positioning, are more likely to experiment, but even here it's currently in pockets – like Waitrose's pulp tray, widely used in Italian ready meals but alongside more conventional plastic packaging of Indian and Chinese meals.
Regular audit snapshots on a regional basis allow us to see what's changing at individual retailers. In Asda in London, for example, we can see clearly the shift away from plastics that took place following Blue Planet II and the UK Plastics Pact. Although the momentum appears to have slowed in 2019 – at least prior to any response to War on Plastic – Asda is continuing to reduce share of plastic, while experimenting with different colours.
More broadly, our audits suggest a fragmentation of material usage may indeed be taking place across the market: switching to materials which may cost more, work less well for consumers, be less recyclable and have arguably worse impact on other environmental measures such as greenhouse gas emissions.
Hugh Fearnley-Whittingstall and Anita Rani have shed light on how, even when we think we are recycling, the system lacks integrity. It is high time for leadership from government and the industry to put in place clear rules and incentives for effective recycling and sensible packaging solutions.