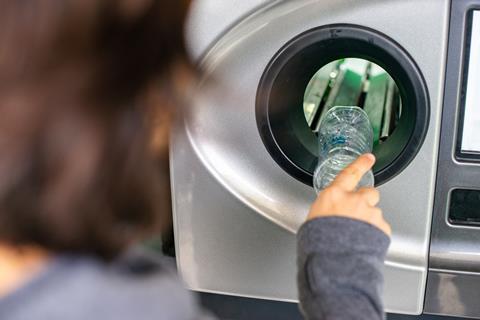 Hot on the heels of Global Recycling Day, the Scottish government announced it had appointed Circularity Scotland to oversee the implementation and operation of Scotland's new, game-changing deposit return scheme.
Circularity Scotland is a not-for-profit organisation that represents a combination of drinks producers, trade associations and retailers, including the British Soft Drinks Association.
In its new role, Circularity Scotland will work with thousands of companies throughout the supply chain – including producers, retailers, hospitality and wholesalers – to help deliver a scheme ultimately expected to collect more than 90% of drinks containers in Scotland.
The members of Circularity Scotland have a shared vision for a scheme that delivers truly impactful environmental benefits and which contributes to an innovative and collaborative circular economy in Scotland. A well-run DRS stands to cut four million tonnes of CO2 equivalent emissions over 25 years. This, in turn, will support the Scottish government's commitment to achieving net-carbon emissions by 2045.
In a nutshell, Scotland's DRS – currently scheduled to go live from July 2022, subject to a recently announced independent review of timeframes – will require consumers to pay a 20p deposit on each glass bottle, steel or aluminium can, or PET plastic container purchased. This fee will then be reimbursed when the empty container is returned. It will apply to all beverage containers made from the aforementioned materials – ranging from 50ml to three litres in size.
As a scheme administrator, Circularity Scotland will work with thousands of return-point operators in Scotland to provide an efficient and effective DRS that makes it easy for consumers to return their empty containers and play their part in increasing recycling and tackling litter.
It has taken considerable cross-sector and cross-industry working to reach this point. The past year has clearly been challenging for many of us. Yet soft drinks producers, like the other sectors represented within the governance of Circularity Scotland, have long taken their environmental responsibilities seriously and are always striving for opportunities to improve their sustainability – pandemic, or no pandemic.
The approach of forming an industry-led but independent scheme administrator company – the path favoured by drinks producers and retailers in the Scottish government's own public consultation on the design of the DRS – has already proven successful in many other DRS operations around the world. This includes the highly successful Norway model, which, 22 years in, routinely collects 98% of PET plastic bottles.
You may well be asking, what about the rest of Great Britain? Well, as it stands, separate DRS operations are not due to arrive in England or Wales until 2024. Although Circularity Scotland is a Scottish-registered company and currently focused on developing plans for Scotland's DRS, the BSDA and fellow members of the new scheme administrator have long advocated for the adoption of a consistent DRS policy elsewhere in the UK. Our view has always been that this would have benefits for consumers, producers and retailers alike in delivering the environmental benefits that will be seen in the years and decades to come.
We hope the approach industry is taking in Scotland will provide a blueprint for future action elsewhere in the UK.