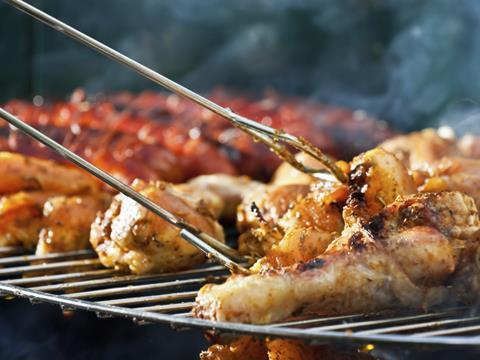 The complexities of the food supply chain were exposed following the horsemeat scandal two years ago. The various reviews into the incident have prompted an examination of controls across supply chains, including the Elliott report and its proposals to tackle food crime.
One important aspect still to be addressed is the need for clearer information about the origin of meat products. Although origin labelling would not have prevented the horsemeat incident, it would have helped place greater focus on traceability. Regardless, it is essential in order to give people an informed choice.
"People want to know about origin because they want to buy British"
Provenance has been on the agenda in both Westminster and Brussels this month. This has included calls from the Efra select committee for clearer information to support informed choices as part of its food security inquiry. The European Parliament's Environment Committee also voted in favour of a resolution calling on the EC for action on origin labelling of meat products. Improving traceability was emphasised as one of the important benefits, along with consumer demand.
New rules will come into effect in April, extending origin labelling of meat to a wider range of species. But origin labelling of minced meat and meat products is currently still voluntary. Even in the case of meat, the minimum requirement for pork, lamb and chicken is labelling of place of rearing and slaughter without information on birth as is required for beef.
A new Which? survey shows there is overwhelming support for origin labelling. Eight in 10 (82%) people say they think it's important to label it on food products. When it comes to meat and meat products, there's even higher demand. About nine in 10 (87%) would like to see origin information on meat, poultry and meat products. It doesn't vary much by type of meat products either. While 86% wanted information on burgers and sausages, 83% thought it was important on meat pies and pasties, and 82% on meat-based ready meals.
Our survey also shows one of the main reasons people want to know about the origin, including of meat, is because they want to buy British. In the case of meat products, the main reason most people give is to avoid food they think may be less safe.
The resolution on meat products will go to the entire European Parliament in February. It remains to be seen how much support there will be on this issue from member states. Our research shows once again that while origin labelling is not a substitute for effective controls to ensure safety and authenticity, it is an important issue for consumers and their confidence in the food they buy.
Sue Davies is chief policy adviser at Which?