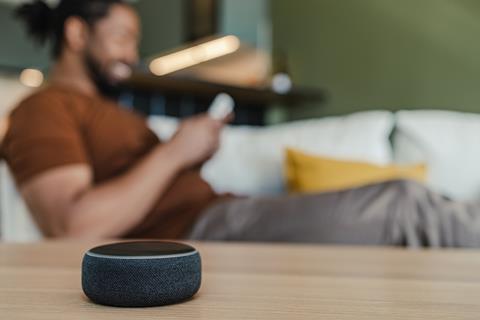 McCain has launched an audio advert that enables listeners who hear it to "speak directly with the brand".
The campaign – which is airing on smart speaker streaming services – urges listeners to say "Alexa, open McCain" to be sent a one-time link with recipe suggestions for cooking McCain products in an air fryer.
The ad is running on popular streaming channels including Spotify, Acast and Dax.
"McCain has always been a brand leader in innovation, whether that's been in our products, packaging or promotional activity," said Mark Hodge, marketing director at McCain.
"That's why we're excited to launch our first actionable audio advertising, marking a new milestone in our consumer interactions. Sharing quick and healthy meal inspiration is a great way of showcasing the versatility of our products, and we're excited to see this new technology in action."
McCain was prompted to move into actionable audio ads following research by Neuro-Insight that found engaging in a conversation with an ad via a voice assistant made brand ads 11% more memorable.
The food brand partnered with UK advertising technology business Say It Now to create the campaign.
Say It Now has previously run audio campaigns with Pizza Hut, Specsavers and Berocca. A Pizza Hut actionable ad last summer saw listeners say "Alexa, open Pizza Hut delivery" to their smart speaker, to receive a discount coupon.
"McCain Foods joins a growing list of leading brands and global media agencies capitalising on the benefits of actionable audio advertising," said Maria Cadbury, global director of strategic partnerships and commercials at Say It Now.
"This approach will deepen the brand experience that McCain brings to consumers as the interaction fires up their brain and makes them more likely to show positive engagement," she added.